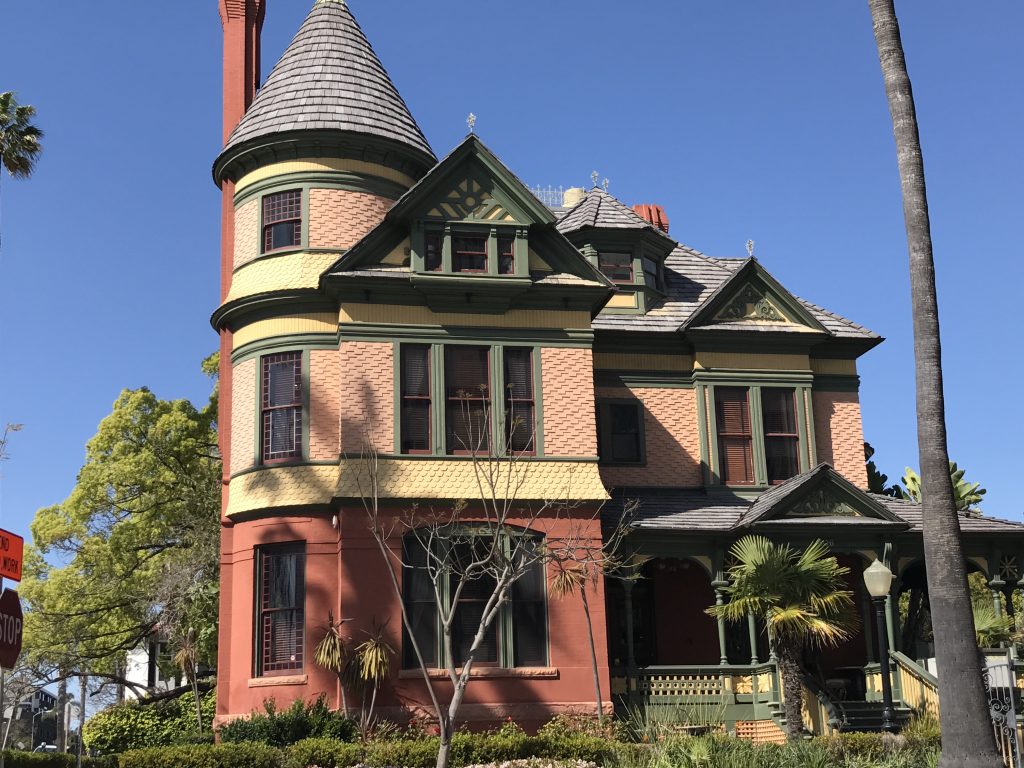 We've already had 89 new listings between La Jolla and Carlsbad this year, which at first glance makes you think that 2018 might be the year that inventory cuts loose!  But agents are notorious for 're-freshing' their listings for the new year, and indeed 47% of the new listings were on the market towards the end of last year.
One of the listings had been on the market since August, and it 'expired' on December 31st.  The same agent re-lists it the next day, and the fresh 'new' listing goes pending within two days – with no change in price.  Nobody wanted it for five months, and then boom!
It is a widespread practice, and you must check every new listing, by every agent, in every town, to make sure you don't get duped.

The UNDER-$1,000,000 Market:
| | | | | |
| --- | --- | --- | --- | --- |
| Date | NSDCC Active Listings | Avg. LP/sf | Avg. DOM | # of Pendings |
| Jan 1 | 36 | $477/sf | 51 | 58 |
| Jan 8 | 35 | $479/sf | 42 | 56 |
The $1,000,000 – $1,500,000 Market:
| | | | | |
| --- | --- | --- | --- | --- |
| Date | NSDCC Active Listings | Avg. LP/sf | Avg. DOM | # of Pendings |
| Jan 1 | 91 | $532/sf | 72 | 68 |
| Jan 8 | 99 | $551/sf | 64 | 64 |
The $1,500,000 – $2,000,000 Market:
| | | | | |
| --- | --- | --- | --- | --- |
| Date | NSDCC Active Listings | Avg. LP/sf | Avg. DOM | # of Pendings |
| Jan 1 | 84 | $612/sf | 86 | 40 |
| Jan 8 | 98 | $612/sf | 73 | 42 |
The $2,000,000+ Market:
| | | | | |
| --- | --- | --- | --- | --- |
| Date | NSDCC Active Listings | Avg. LP/sf | Avg. DOM | # of Pendings |
| Jan 1 | 341 | $1,021/sf | 127 | 56 |
| Jan 8 | 356 | $1007/sf | 123 | 49 |
Weekly NSDCC New Listings and New Pendings
| | | |
| --- | --- | --- |
| Week | New Listings | New Pendings |
| May 30 | 70 | 84 |
| June 5 | 87 | 64 |
| June 11 | 77 | 69 |
| June 17 | 73 | 66 |
| June 24 | 100 | 69 |
| July 1 | 86 | 64 |
| July 8 | 81 | 53 |
| July 15 | 106 | 54 |
| July 22 | 105 | 89 |
| July 29 | 71 | 74 |
| Aug 5 | 105 | 64 |
| Aug 12 | 77 | 61 |
| Aug 19 | 88 | 73 |
| Aug 26 | 87 | 77 |
| Sep 2 | 76 | 55 |
| Sep 9 | 85 | 58 |
| Sep 16 | 102 | 61 |
| Sep 23 | 84 | 54 |
| Sep 30 | 73 | 80 |
| Oct 7 | 80 | 61 |
| Oct 14 | 78 | 53 |
| Oct 21 | 70 | 63 |
| Oct 28 | 54 | 40 |
| Nov 4 | 63 | 53 |
| Nov 11 | 49 | 64 |
| Nov 18 | 52 | 44 |
| Nov 25 | 48 | 40 |
| Dec 2 | 25 | 34 |
| Dec 9 | 45 | 47 |
| Dec 16 | 56 | 46 |
| Dec 23 | 21 | 39 |
| Dec 30 | 14 | 23 |
| Jan 6 | 63 | 25 |
| Jan 13 | 75 | 44 |
| Jan 20 | 98 | 51 |
| Jan 27 | 71 | 56 |
| Feb 3 | 74 | 63 |
| Feb 10 | 95 | 59 |
| Feb 17 | 81 | 76 |
| Feb 24 | 80 | 70 |
| Mar 3 | 88 | 71 |
| Mar 10 | 98 | 54 |
| Mar 17 | 87 | 65 |
| Mar 24 | 89 | 76 |
| Mar 31 | 77 | 57 |
| April 7 | 98 | 61 |
| April 14 | 108 | 72 |
| April 21 | 87 | 62 |
| April 28 | 122 | 73 |
| May 5 | 144 | 67 |
| May 12 | 96 | 85 |
| May 19 | 87 | 61 |
| May 26 | 97 | 72 |
| Jun 2 | 90 | 59 |
| Jun 9 | 108 | 52 |
| Jun 16 | 103 | 65 |
| Jun 23 | 131 | 62 |
| Jun 30 | 85 | 70 |
| July 7 | 83 | 59 |
| July 14 | 100 | 62 |
| July 21 | 112 | 75 |
| July 28 | 113 | 62 |
| Aug 4 | 84 | 48 |
| Aug 11 | 95 | 62 |
| Aug 18 | 83 | 54 |
| Aug 25 | 72 | 54 |
| Sep 1 | 71 | 60 |
| Sep 8 | 81 | 57 |
| Sep 15 | 80 | 49 |
| Sep 22 | 77 | 49 |
| Sep 29 | 79 | 51 |
| Oct 6 | 78 | 54 |
| Oct 13 | 73 | 54 |
| Oct 20 | 70 | 64 |
| Oct 27 | 55 | 54 |
| Nov 3 | 60 | 45 |
| Nov 10 | 72 | 63 |
| Nov 17 | 57 | 65 |
| Nov 24 | 56 | 41 |
| Dec 1 | 41 | 37 |
| Dec 8 | 46 | 30 |
| Dec 15 | 31 | 34 |
| Dec 22 | 30 | 31 |
| Dec 29 | 15 | 25 |
| Jan 5 | 36 | 25 |
| Jan 12 | 85 | 40 |
| Jan 19 | 78 | 48 |
| Jan 26 | 74 | 50 |
| Feb 2 | 77 | 43 |
| Feb 9 | 106 | 68 |
| Feb 16 | 81 | 67 |
| Feb 23 | 86 | 63 |
| Mar 2 | 83 | 64 |
| Mar 9 | 99 | 68 |
| Mar 16 | 93 | 76 |
| Mar 23 | 101 | 84 |
| Mar 30 | 89 | 81 |
| Apr 6 | 80 | 58 |
| Apr 13 | 95 | 68 |
| Apr 20 | 101 | 70 |
| Apr 27 | 77 | 69 |
| May 4 | 112 | 74 |
| May 11 | 100 | 67 |
| May 18 | 109 | 80 |
| May 25 | 91 | 69 |
| June 1 | 91 | 70 |
| June 8 | 107 | 90 |
| June 15 | 99 | 67 |
| June 22 | 107 | 62 |
| June 29 | 100 | 74 |
| July 6 | 91 | 62 |
| July 13 | 126 | 58 |
| July 20 | 93 | 62 |
| July 27 | 83 | 74 |
| Aug 3 | 90 | 56 |
| Aug 10 | 93 | 57 |
| Aug 17 | 85 | 60 |
| Aug 24 | 73 | 60 |
| Aug 31 | 82 | 54 |
| Sep 7 | 87 | 59 |
| Sep 14 | 80 | 51 |
| Sep 21 | 74 | 48 |
| Sep 28 | 76 | 53 |
| Oct 5 | 83 | 53 |
| Oct 12 | 63 | 54 |
| Oct 19 | 67 | 45 |
| Oct 26 | 62 | 50 |
| Nov 2 | 77 | 60 |
| Nov 9 | 74 | 54 |
| Nov 16 | 70 | 56 |
| Nov 23 | 72 | 49 |
| Nov 30 | 35 | 42 |
| Dec 7 | 57 | 42 |
| Dec 14 | 53 | 41 |
| Dec 21 | 51 | 30 |
| Dec 28 | 15 | 25 |
| Jan 4 | 38 | 22 |
| Jan 11 | 84 | 43 |
| Jan 18 | 96 | 33 |
| Jan 25 | 102 | 42 |
| Feb 1 | 87 | 46 |
| Feb 8 | 88 | 55 |
| Feb 15 | 102 | 71 |
| Feb 22 | 100 | 52 |
| Feb 29 | 80 | 72 |
| March 7 | 123 | 52 |
| March 14 | 101 | 75 |
| March 21 | 90 | 75 |
| March 28 | 94 | 64 |
| April 4 | 112 | 72 |
| April 11 | 95 | 75 |
| April 18 | 99 | 81 |
| April 25 | 105 | 72 |
| May 2 | 115 | 65 |
| May 9 | 100 | 76 |
| May 16 | 113 | 70 |
| May 23 | 110 | 75 |
| May 30 | 102 | 83 |
| Jun 6 | 91 | 68 |
| Jun 13 | 104 | 58 |
| Jun 20 | 111 | 62 |
| Jun 27 | 109 | 69 |
| Jul 4 | 99 | 59 |
| Jul 11 | 73 | 43 |
| Jul 18 | 119 | 61 |
| Jul 25 | 108 | 68 |
| Aug 1 | 92 | 68 |
| Aug 8 | 103 | 63 |
| Aug 15 | 77 | 65 |
| Aug 22 | 80 | 66 |
| Aug 29 | 76 | 75 |
| Sept 5 | 89 | 67 |
| Sept 12 | 98 | 60 |
| Sept 19 | 95 | 69 |
| Sept 26 | 76 | 68 |
| Oct 3 | 78 | 69 |
| Oct 10 | 75 | 46 |
| Oct 17 | 92 | 60 |
| Oct 24 | 79 | 50 |
| Oct 31 | 59 | 54 |
| Nov 7 | 65 | 44 |
| Nov 14 | 75 | 45 |
| Nov 21 | 63 | 52 |
| Nov 28 | 31 | 34 |
| Dec 5 | 86 | 47 |
| Dec 12 | 46 | 41 |
| Dec 19 | 45 | 58 |
| Dec 26 | 21 | 26 |
| Jan 2 | 35 | 22 |
| Jan 9 | 73 | 38 |
| Jan 16 | 98 | 46 |
| Jan 23 | 74 | 59 |
| Jan 30 | 65 | 43 |
| Feb 6 | 101 | 55 |
| Feb 13 | 89 | 55 |
| Feb 20 | 92 | 57 |
| Feb 27 | 66 | 73 |
| Mar 6 | 102 | 66 |
| Mar 13 | 99 | 59 |
| Mar 20 | 93 | 82 |
| Mar 27 | 82 | 60 |
| Apr 3 | 104 | 70 |
| Apr 10 | 96 | 83 |
| Apr 17 | 99 | 69 |
| Apr 24 | 106 | 68 |
| May 1 | 111 | 88 |
| May 8 | 96 | 94 |
| May 15 | 93 | 80 |
| May 22 | 104 | 60 |
| May 29 | 112 | 93 |
| Jun 5 | 100 | 71 |
| Jun 12 | 98 | 71 |
| Jun 19 | 81 | 60 |
| Jun 26 | 86 | 48 |
| Jul 3 | 88 | 65 |
| Jul 10 | 80 | 55 |
| Jul 17 | 109 | 64 |
| Jul 24 | 86 | 61 |
| Jul 31 | 90 | 75 |
| Aug 7 | 99 | 71 |
| Aug 14 | 76 | 65 |
| Aug 21 | 83 | 62 |
| Aug 28 | 96 | 60 |
| Sept 4 | 74 | 71 |
| Sept 11 | 81 | 42 |
| Sept 18 | 77 | 47 |
| Sept 25 | 67 | 59 |
| Oct 2 | 71 | 61 |
| Oct 9 | 96 | 63 |
| Oct 16 | 72 | 51 |
| Oct 23 | 64 | 42 |
| Oct 30 | 55 | 43 |
| Nov 6 | 84 | 49 |
| Nov 13 | 81 | 39 |
| Nov 20 | 46 | 60 |
| Nov 27 | 23 | 37 |
| Dec 4 | 45 | 39 |
| Dec 11 | 49 | 41 |
| Dec 18 | 30 | 47 |
| Dec 25 | 21 | 22 |
| Jan 1 | 18 | 15 |
| Jan 8 | 89 | 31 |