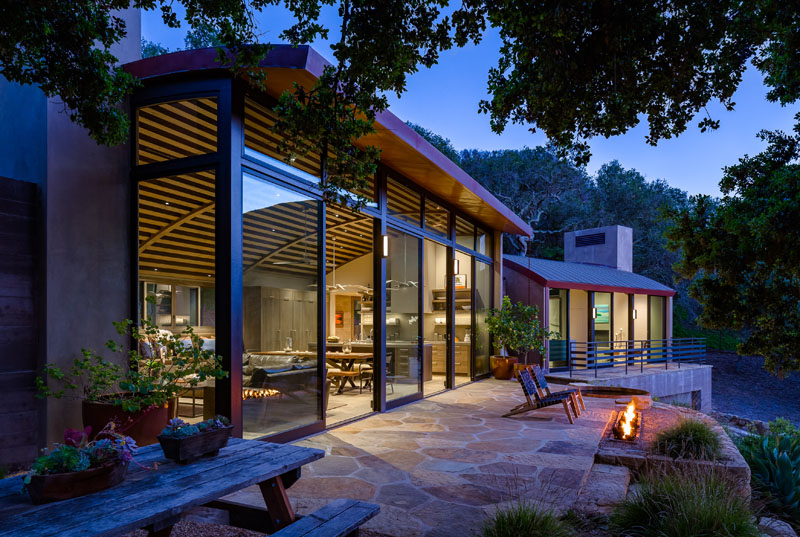 In the central California coastal woodlands sits a rustic modern house surrounded by 100+ year old oak trees.
In the master suite, the curved ceiling makes the room feel large and bright, while a built-in fireplace with a Cherokee flagstone hearth, keeps the room feeling cozy on a cold night.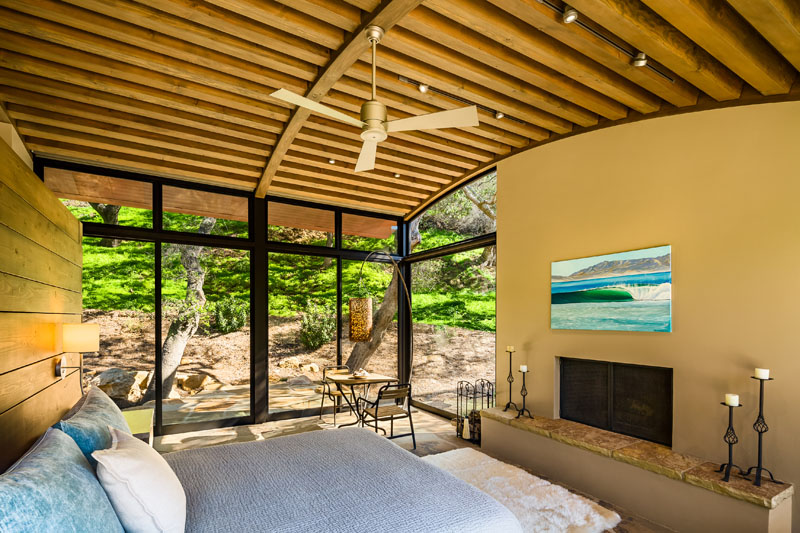 The master bathroom, set up in an open 'wet room' plan, has horizontal wood sections built from exposed kiln-dried framing lumber, that hide the water closet and clothes closets. The shower curtain is made from a salvaged waterproof banner ad that pictures the owner's son surfing.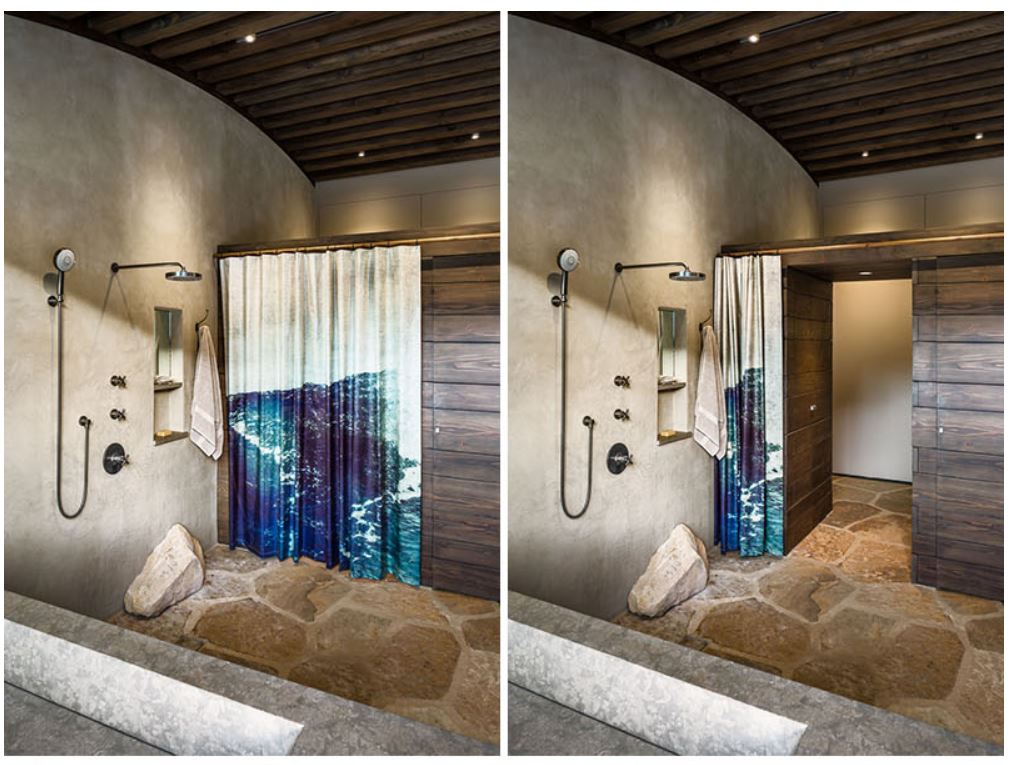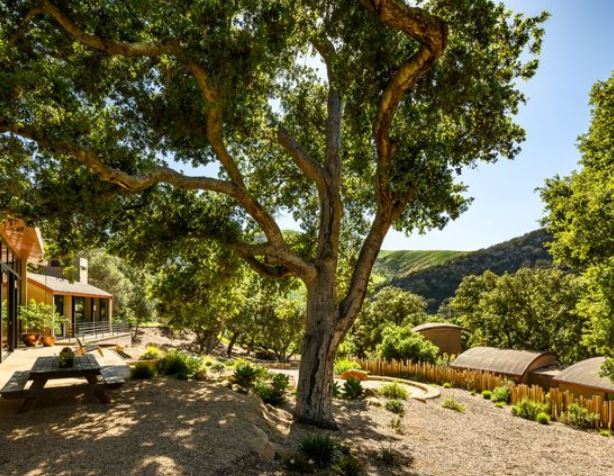 http://www.contemporist.com/ricon-ranch-by-nma-architects/
The architects have completed an impressive collection of coastal moderns – here is their gallery: