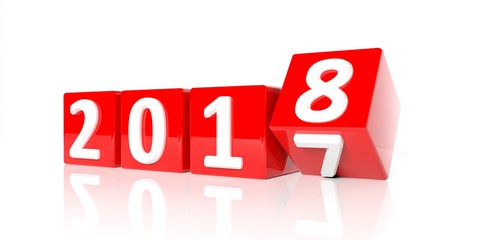 Last year at this time we were in shock at the thought of what a Trump administration might mean for our real estate market – there was no telling what was going to happen!
It's not a stretch to say that next year should be easier to predict!
Factors to consider for your 2018 predictions:
Trump will name new leaders of the CFPB and the Fed, and both people should push for easier money.  I don't think we'll be seeing no-doc mortgages any time soon, but the new regimes could strive for more things like higher production of the low-down-payment Fannie/Freddie loans (not that the lower-end markets need much stimulus!).
Goldman Sachs said yesterday that they expect the Fed to raise rates four times next year.  But the recent Fed moves haven't resulted in a corresponding increase in mortgage rates – so we might get into the mid-4% range, which isn't the end of the world.  The buyers – or sellers – can always buy down the rate if needed.
The tax reform will get watered down and passed when no one is looking, and buyers will forget about it quickly because it's so hard to calculate the actual impact. Rising rates are much easier to figure.
The overall inventory of homes for sale probably won't change much.  There might be occasional spurts of listings here and there, but there is still no place for seniors to go that's better than where they are today.  We should have the same or slightly more estate sales, but no significant increase, and with the taxation so heavy on long-time owners, they and their families will just wait until they croak.
More affluent people from higher-end markets who are thinking about retiring will see coastal San Diego as a terrific option.
Our recent real estate boom since 2009 has caused sellers and agents to be extremely optimistic.  Yesterday an agent complained about getting 'lowballed' when she got an offer that was $25,000 under the bottom of their range a week before Thanksgiving.  It will take months – or years – before anyone notices, let alone reacts, to a major shift in buyer trends.
We are numb to the news.  Mass killings are a regular event, sexual deviants are a dime a dozen, and it's hard to imagine that Trump could say anything that would be a shock now.  The news might be what's causing buyers to want to hurry up and hunker down!
Expect more of what we've had recently – low inventory, and higher prices.  But I do think we are way overdue for sales to decline – I already guessed 5% fewer NSDCC sales in 2018, and it could be worse.