This company surveys real estate agents every month around the country – here is the October report from San Diego realtors: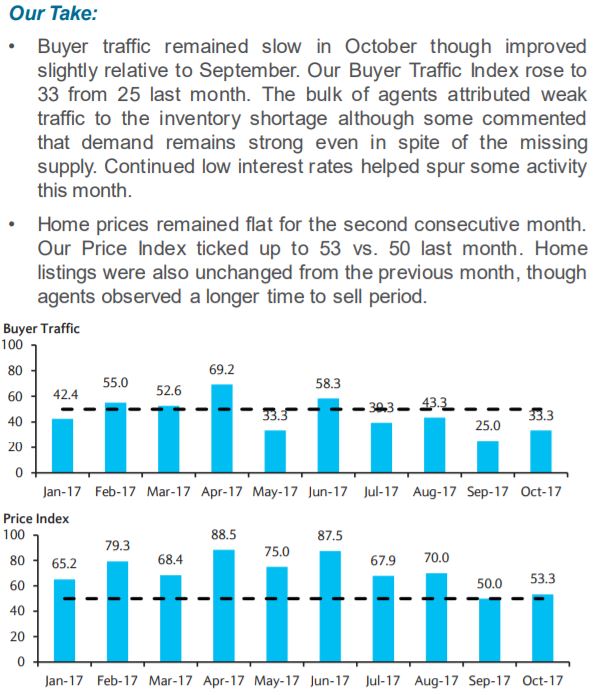 Low inventory is the constant theme, but there are 5,157, houses and condos for sale in the county currently.  Maybe we just need to get better at correcting the reasons why those aren't selling, and boom, we'd have instant inventory!
Price-wise, I would disagree with the 16.7 time-to-sell index. Prices are at least as good as they were in May, and instead of 3-6 buyers for every house, we're down to one or two. You only need one!
When is the best time to sell? When everyone else isn't!
https://barclays.qualtrics.com/CP/File.php?F=F_1XQQPvQoRlyFy6N