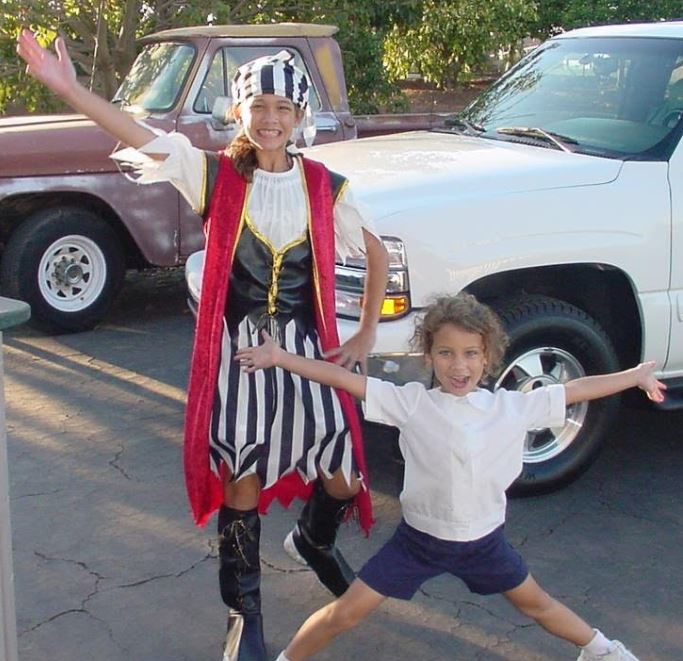 Kayla's Trendy Tuesday – Happy All Hallow's Eve!
Before we get into this fun festive holiday, I just want to give a shoutout to all the victims of the New York City accident and hope the residents of this incredible city know that they are in our thoughts and prayers.
Last day of October – can you believe it?! So crazy. Where did 2017 go? I'm not really sure but one thing is for sure – I've been working on my winter bod all year so I'm stoked to be putting my shorts away and bringing out those thick cable-knit sweaters! WOOHOO!
For those that have little ones, you are probably getting ready in the next few hours to go trick-or-treating! There are some great neighborhoods in the area! What I've learned over the years (obviously I'm talking YEARS ago back when I was 50 lbs), the best places to go hunting for candy are the tract neighborhoods – more families participating (#morecandy) and the houses that are closer together (#MORECANDY)!
When my sister and I were younger (late 90s), we would switch it up between Old La Costa and Terramar – both in Carlsbad. I will never forget this guy that lived in Terramar that always had the craziest haunted house. Every year was different – my personal favorite was when he turned his whole house into a haunted pirate ship. He claimed to do the whole thing himself but I swear there had to been some helpers – that thing was MASSIVE!
Now with so many newer homes, there are even more neighborhoods to explore! Bressi Ranch gets really into it and that neighborhood has a lot of families so I'm sure those decorations will be on point! Carmel Valley also has great tracts where the homes are closer together so you'll definitely get a few pillow cases worth of candy!
But always remember there might be some crazies out there so keep those little ones close! You never know if some silly kid will be playing tricks on people. Hope everyone has a very happy and safe Halloween evening!
We will see you in November!
KK