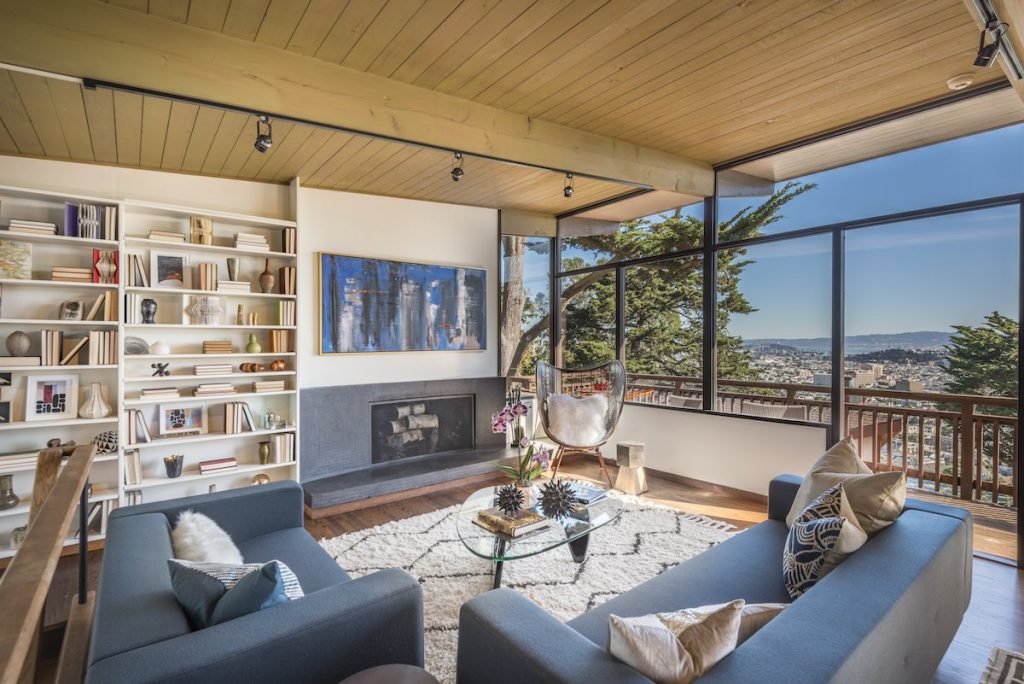 It's only money!
San Francisco's housing market is so out of control, the new owners of a cavernous hillside home in the city offered nearly $1 million over asking in order to pre-empt a bidding war.
1 Miguel Street went into contract after just two days on the market, closing for $2.6 million. The out-of-state buyers made the deal before any other bids were placed, according to the realtor.
This kind of over-bidding shows the extent of the housing bubble in San Francisco, where a perfect storm of demand, speculation, and exuberance drive real-estate prices sky-high.
Built in 1957, the mid-century modern home sits on an oversized lot surrounded by trees in the Glen Park neighborhood. Featuring three beds, two and a half baths, and roughly 2,040 square feet, 1 Miguel Street offers panoramic views through the floor-to-ceiling windows. Wood-paneled walls, exposed beams, and a wrap-around deck give it a distinct treehouse vibe.
The residence was a custom commission from local architect Worley K. Wong. The kitchen and bathroom went through a renovation before hitting the market, according to the listing.
Glen Park is a southern enclave of San Francisco that draws wealthy buyers because of its seclusion, picturesque streetscapes, and suburban feel. The median list price in the neighborhood is $1.8 million, and homes typically sell for 124% of the list price.