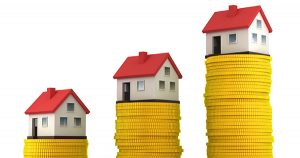 Reader hema-mendo wondered about the mega-gap between the NSDCC median list price, and median sales price for the last 30 days:
I don't get it. Why is the spread so wide?
It is a bit alarming to see more than a million-dollar gap between the two:
NSDCC median list price: $2,300,000
NSDCC median sales price, last 30 days: $1,245,300
Half of the current listings – and 83% of the sales – are under $2,300,000!  None of the supply-and-demand economics seem to apply to the high-end sellers and their agents – they are happy to sit and wait……for something.
Most probably think it just takes time before the right young couple with 2.2 kids comes along some day.  But the numbers are daunting.
A median list price means we have 402 houses listed over $2,300,000, and there were 41 sales of the same over the last 30 days – let's call it a 10-month supply.  But it's been this way for years, and no one seems to mind.
This is what happens when virtually everyone on the market is an elective seller, and is loaded with equity.  Once a house hits the open market, the ego takes over because now the sellers' family and friends know the price.  Unless the reason for selling is one of the Big Three (death, divorce, or job transfer), the seller's ego insists on defending that price, even though nobody has looked at their home for weeks or months.
Waiting is much easier on the ego than having to dump on price.