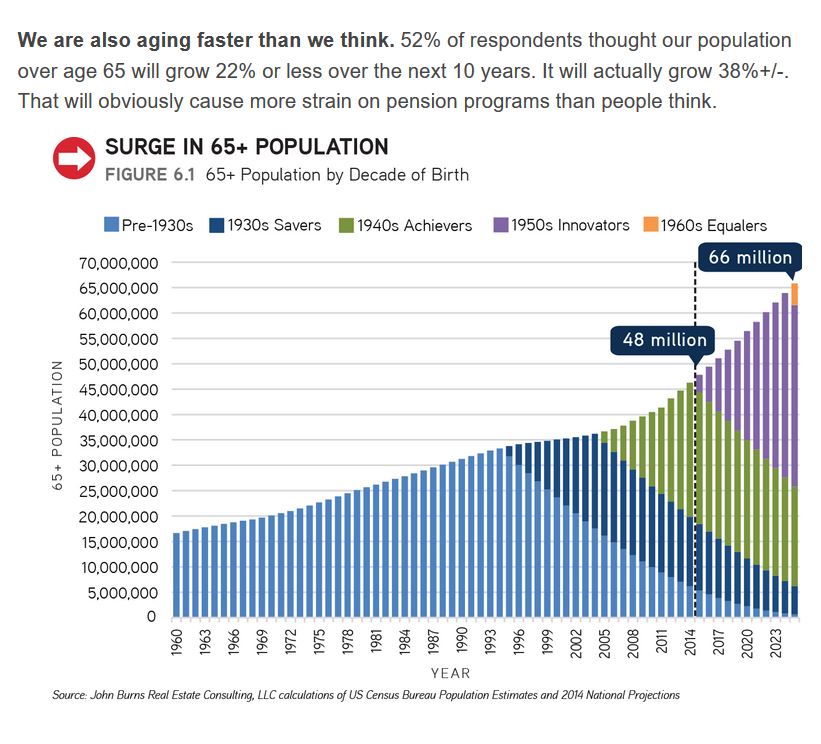 A surge in the 65+ population will probably prolong the market conditions we've seen lately – those are the people who got in first, and are probably settled enough that they won't be moving.
But those who are relying on pensions might get a surprise, and it would take an unusual monetary need like that to cause them to sell their house – or get a reverse mortgage. An interesting note – the number of HUD reverse mortgages funded in the 2017 fiscal year was the lowest since 2005.
Read full article here – thanks JB!
https://www.realestateconsulting.com/correcting-demographic-misperceptions/