More oceanfront, less porno here – this closed for $19,800,000 in October:

Jim Klinge
Klinge Realty Group
Broker-Associate, Compass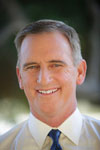 Are you looking for an experienced agent to help you buy or sell a home?
Contact Jim the Realtor!
682 S. Coast Hwy 101, Suite #110
Encinitas, CA 92024

(858) 997-3801 call or text
CA DRE #01527365, CA DRE #00873197
Subscribe
Latest Tweets
Goldman: " If our taper timeline is right, then liftoff will probably not be on the table for about two years. This means that the inflation risks that matter most for the Fed's rate hike decisions are those that will remain relevant at a multiyear horizon."
New post (San Diego Incoming & Outgoing) has been published on http://bubbleinfo.com - https://www.bubbleinfo.com/2021/05/16/san-diego-incoming/
New post (Different This Time) has been published on http://bubbleinfo.com - https://www.bubbleinfo.com/2021/05/15/different-this-time/