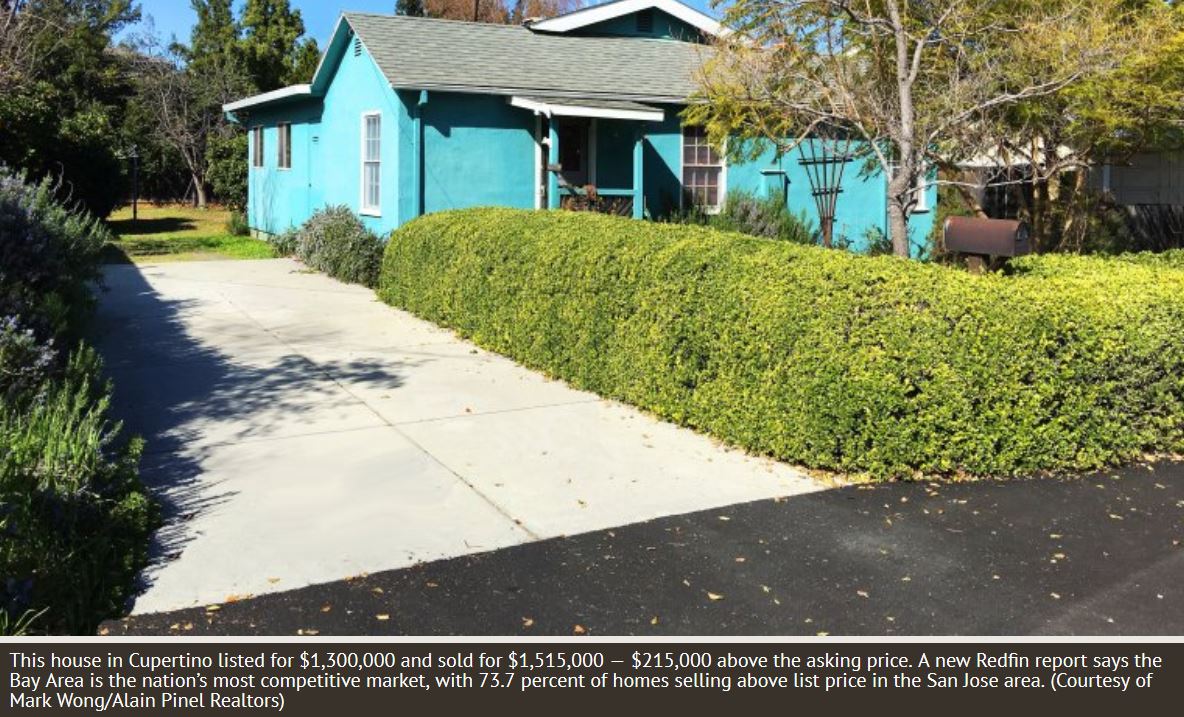 As the national drought in home supply dragged into its 21st straight month, competition among buyers drove prices up once again.
And the fiercest competition was in the Bay Area.
A new report from Redfin shows that 73.7 percent of homes sold above the listing price in the San Jose metropolitan area in June. That was the highest percentage in the nation, followed by the San Francisco metropolitan area (70.6 percent, second highest in the U.S.) and the Oakland metropolitan area (69.8 percent, third highest). They were followed by Seattle (62.3 percent) and Tacoma, Wash., (52.6 percent).
"Every record in market speed and competition that was set in May was broken again in June," the report stated.
The Redfin report comes two days after the Mercury News reported on a rash of over-asking home sales in Sunnyvale and Cupertino. In the last month, more than 50 homes in those two cities sold for at least $200,000 over the asking price. One modest Cupertino house — 1,046 square feet — sold for $660,000 above its listing price.
According to Redfin, San Jose had the nation's largest decrease in housing inventory, falling 42.2 percent in June from one year earlier. The second largest year-over-year contraction of the home supply was in Rochester, N.Y., where inventory fell 29.7 percent. The third largest shrinkage happened in San Francisco, where inventory fell 26.6 percent.
Read full article here:
http://www.mercurynews.com/2017/07/13/new-report-bay-areas-rocketing-real-estate-market-leads-nation-in-over-asking-sales/

Save