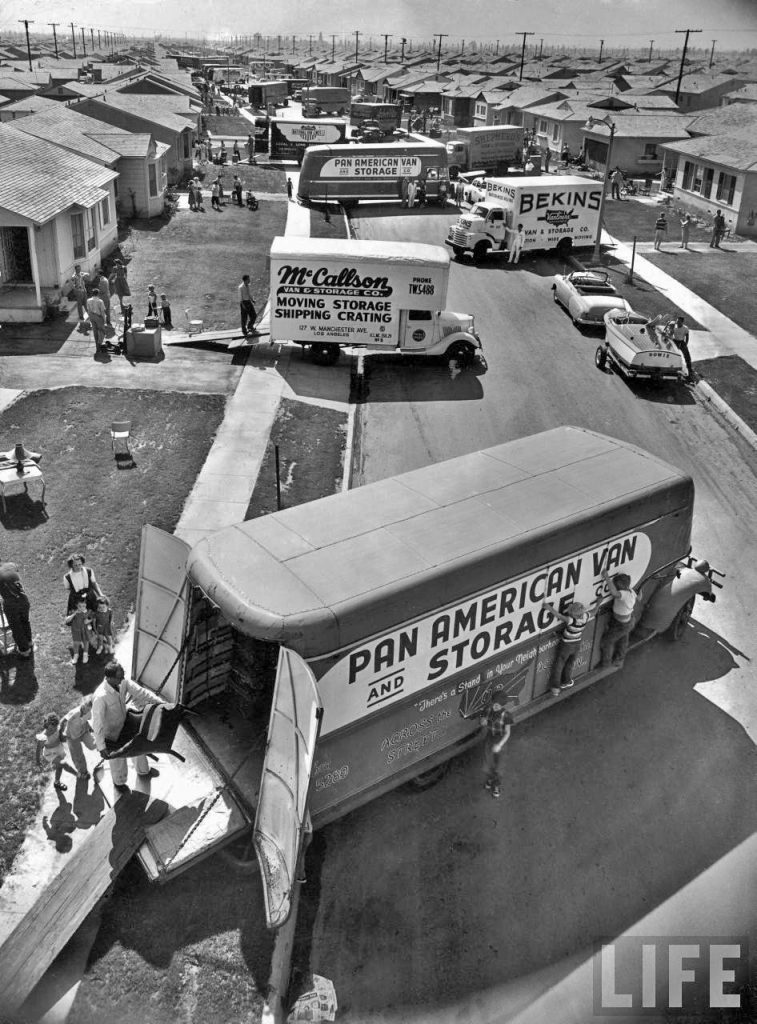 In its July 13, 1953 issue Life magazine ran one of many photo essays on the city of Los Angeles. This one focused on the immense population and development growth the city and surrounding area encountered in the late '40s and early '50s. Here then is a gallery of the most interesting photos — some unpublished — that went into its story called "400 New Angels Every Day." There were all shot in either December '52 or July '53 by J. R. Eyerman.
More old photos here:
http://www.grayflannelsuit.net/blog/time-capsule-los-angeles-development-boom-of-the-1950s
Hat tip Eddie89!
Daytrip sent this in:
Life magazine told America about the rapid development of Lakewood in 1953 in a series of photographs that included a dramatic panorama of a street filled with moving vans. The photo seemed to show a typical moving-in day. As this Press Telegram story shows, however, the shot was staged by the Lakewood Park publicist. The Life magazine photo later became famous as a icon of suburban life in the 1950s.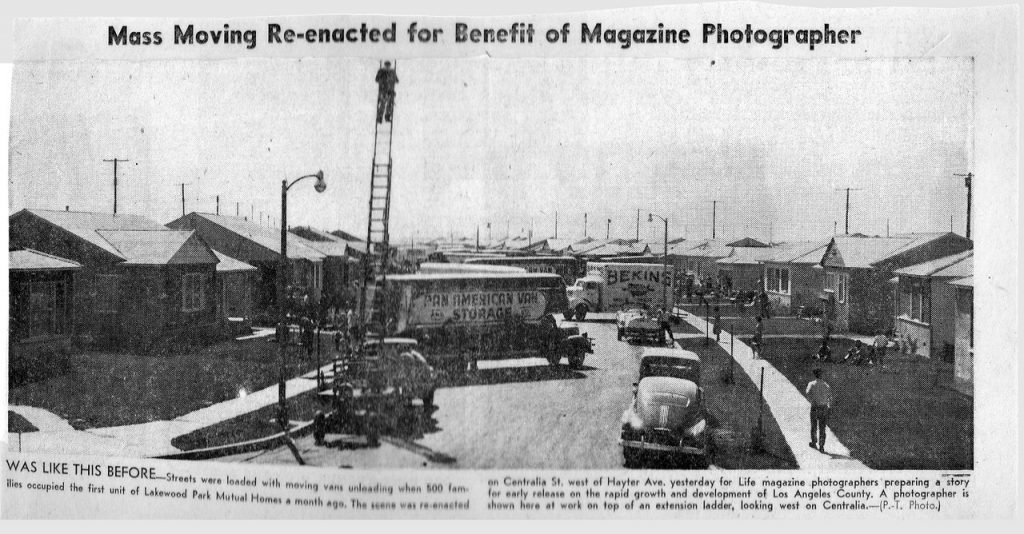 https://lakewood-ca.smugmug.com/keyword/moving%20vans/
Save