Smart Phone. Smart Home!
Here's a good summary of how your phone can help manage your home!
The world is changing drastically before our eyes, especially when it comes to technology. Remember the days of flip phones? Not only do we have cameras and videos now, but we have thousands of apps in the palm of our hands to basically do anything for us – deliver food, order a car, book a hotel, you name it, you can do it!
Home appliances and furniture are now becoming "smart." I won't be surprised when all homes have smart features. Here are a few to update your home into a "smart home."
1. Smart Refrigerator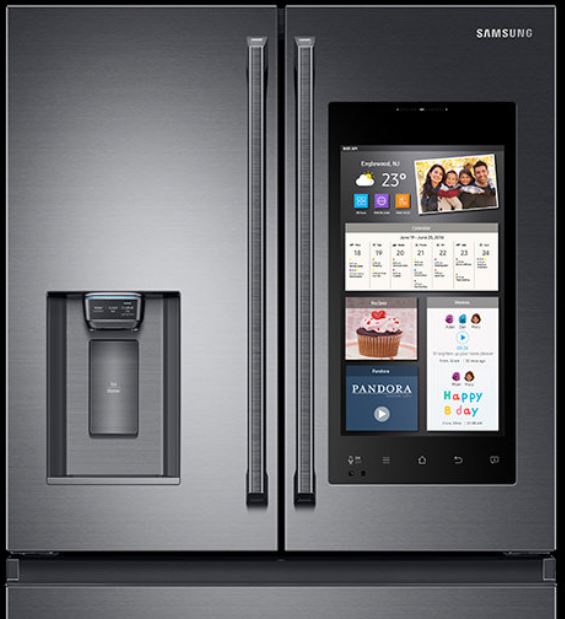 Samsung has come out with a refrigerator that has what every mother needs! Their family hub refrigerators include a touch screen that shows everyone's schedule for the week, leave notes, order groceries, and it even plays music!
http://www.samsung.com/us/home-appliances/refrigerators/french-door/22-cu-ft–capacity-counter-depth-4-door-french-door-refrigerator-with-family-hub–2-0-rf23m8590sg-aa/
2. Smart Nightstand
Ikea is one of the first to come out with this but I'm sure many furniture companies will follow their lead. A lot of people don't like a bunch of wires showing, so this is a great solution – a nightstand that charges your phone wirelessly.
http://www.ikea.com/us/en/catalog/products/S69094954/
3. Smart Oven
Jenn-Air has a double wall oven that connects to Amazon's Alexa AND Nest. With Alexa, the chef can make commands to preheat, turn on/off, etc. without touching the buttons with dirty fingers. With Nest, the oven senses the rise in room temperature when cooking food so it brings the temperature down to make being in the kitchen more desirable.
https://jennair.com/appliances/details/JJW3830DS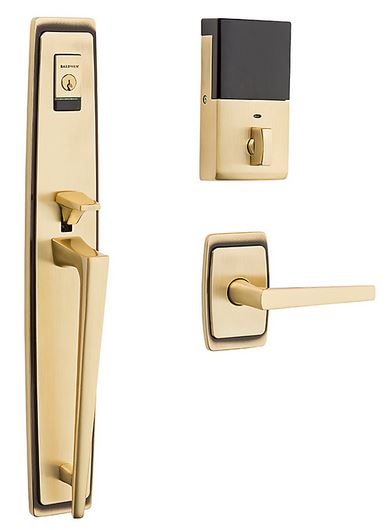 4. Smart Door Knob
Locked yourself out? Baldwin Hardware has solved the problem! Your smart phone becomes your key. All you need to do is approach your door, tap a finger under the keyhole, and the door locks/unlocks. You can also provide family members and friends with an "e-key" so they can have access as well! Then you are able to keep track who comes in and out of your house, with time stamps! (Perfect for high schoolers!)
http://www.baldwinhardware.com/products/details/door-hardware/evolved-smart-lock/evolved-palm-springs-full-escutcheon-handleset-85397-060-b
5. Smart Doorbell
Kids are home alone and the doorbell rings. Sometimes it can be a little scary even for young women! With Ring, you can see who is at the door with your smartphone! It has night vision too!
What more can we look forward to?
Smart building materials. Roof shingles will notify you when there is a leak, drywall that detects moisture, and wood framing that will report termite infestation. John Galante, president of AE Ventures, says this is what we will be seeing in the next decade or so!