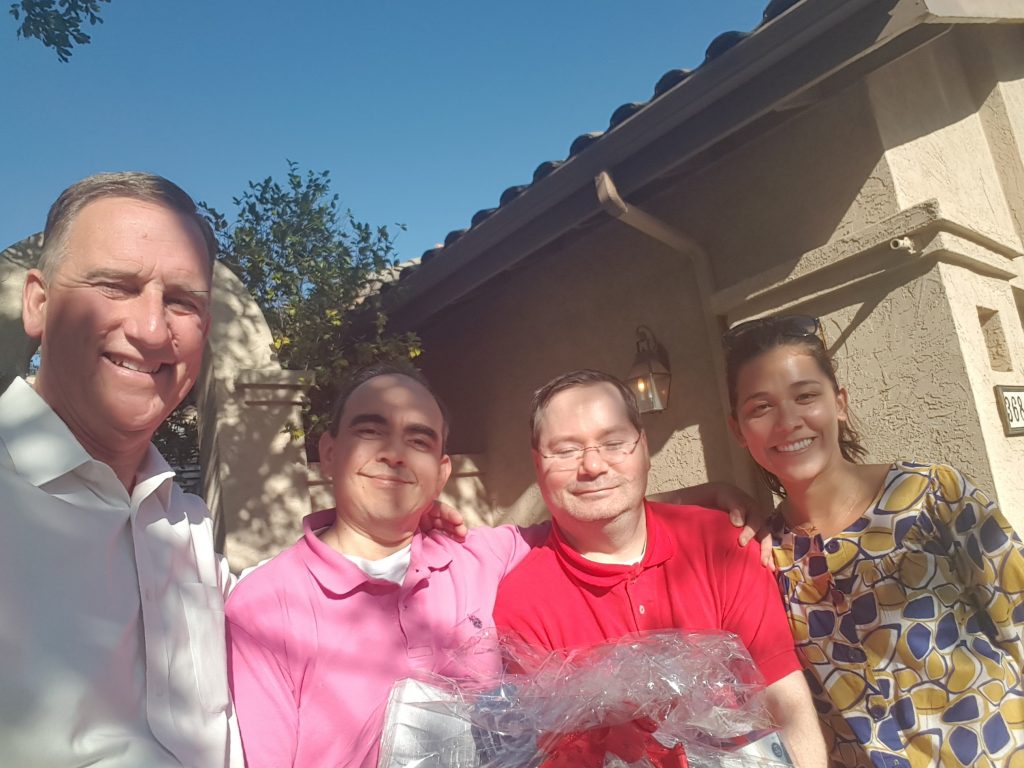 Eddie89 has been one of my all-time favorite contributors here at the blog, having left dozens of comments over the last three years – thank you for your insights!  I appreciate the testimonial too, and publish it below to give Kayla and Donna their due props!
Since Zillow only allows me to write 1 review per real estate transaction, per team of agents we worked with, this is going to be a super long review.
Review on Jim Klinge: Jim Klinge is the quintessential real estate agent, the "broker's broker" of real estate agents. My husband and I reached out to Jim for the purchase of our first home in North San Diego County. We emailed him on a Saturday night, received an email reply that same night and we were hitting open houses Sunday morning!
We also had a list of potential houses we were thinking about purchasing and Jim was able to expertly go through that list and eliminate the turkeys so that we wouldn't be wasting our time and money. Due to the very competitive San Diego market, we were outbid on several of the houses we did like, before we finally hit pay dirt and found a home in excellent condition and more importantly, in an excellent location!
We highly recommend Jim Klinge to help you buy or sell your home!
Review on Kayla Klinge: We had the pleasure of working with Kayla through her dad, Jim Klinge. Kayla attended all of the home showings and helped dig up the details on each of the homes we were thinking of buying. Even though we were not looking at million dollar listings, Kayla made us feel like "million dollar" clients and her thoughtfulness and professionalism were instrumental in helping us choose the right home in the right location. She's definitely going to be a superstar in the real estate industry!
Review on Donna Klinge: In a world where we're seemingly surrounded by mediocrity, it was such a pleasure and refreshing change of pace to deal with a consummate professional like Donna Klinge!
After purchasing our first home in North San Diego County, Donna took full ownership of helping my husband and I navigate the gauntlet of paperwork we had to fill out with escrow and then deal with all the myriad contractors and inspectors to help get our new house fixed up. She was also instrumental in putting together the repairs estimate based on the findings of the home inspector, which resulted in the sellers reducing the sales price to help us with repairs.
We couldn't have asked for a better team to help us purchase our first home in North San Diego County.
Save