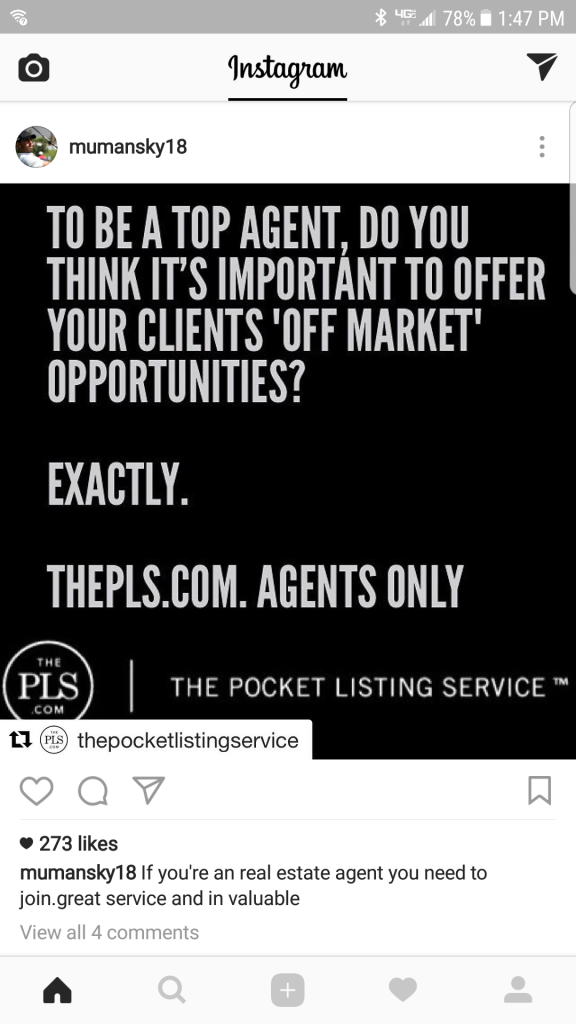 The onslaught of new-fangled ways to sell homes is getting bogged down in their own zeal – there are so many choices now, which way do you go?  You have the sexy off-market package driven by celebrity realtors above, or the typical new-age mobile app at a discount below:

Find Home from Reali on Vimeo.
The Winners?
 The widget that spends $100 million/year on advertising.
 Single agency.
The scarcity of sales should drive more agents out of the business, and the those agents who remain will be increasingly focused on putting their own buyers and sellers together.
We have the listing agents who hold listings off-market in order to find their own buyer, but there are also agents who will do 'sold before processing' with an outside agent. This happens quite frequently.
If a listing agent isn't going to round-trip the commission, and instead let a second agent represent the buyer – why wouldn't you do what is best for your own client (the seller), and expose it to all agents via the MLS?
An old veteran agent told me that he hoped he would sell his new listing before MLS input, and he did – and an outside agent represented the buyer.  The house had been vacant for years so there wasn't an occupant who held up the showings – all he had to do was install a lockbox, take a few photos with his phone, and spend 15-30 minutes doing the MLS input.
He did input the listing onto the MLS after he found the buyer, so was it the installing of the lockbox and taking a few photos too much of a burden?
Why wouldn't he do what is best for his seller?
He must either be flat out lazy, or he wanted everyone on the MLS to see that he was the latest to breach his fiduciary duty.  It is like a badge of honor!
The realtor business is slowly eroding right before our eyes.
Save