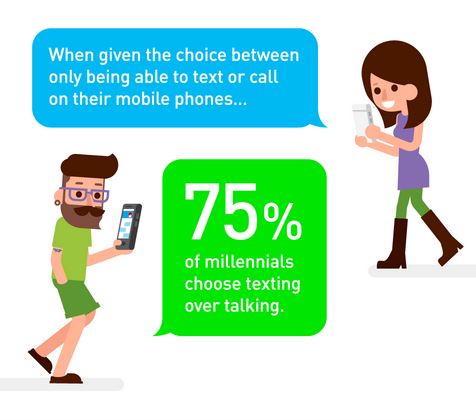 Donald J. Trump is president, and his 140-character tweets seem to be his preferred method of communicating with the public.  Millennials prefer texting over phone calls, and could live without a phone if needed:
According to research released by Open Market in June 2016, 75 percent of about 500 millennials polled could live without the call function on their device as long as they were still able to text. Seventy-six percent prefer texting to talking, because it is convenient and fits with their schedules better. Sixty-three percent responded that texting is less disruptive to their daily lives than voice calling. And a startling 19 percent never check voicemail.
The world is fast-paced and attention spans are lower.  Have you tried to have a conversation with a millennial lately?  It probably didn't last long.
But it's not just the millennials who are in a hurry – everyone is having to process more data faster than ever.
Whether you are buying or selling, or both, you will most likely find yourself making snap decisions that could end up lasting you a lifetime.  Those who lead a busy life want and need someone they can trust to assist them.
I am here for you, and I want to help you make the best decisions!