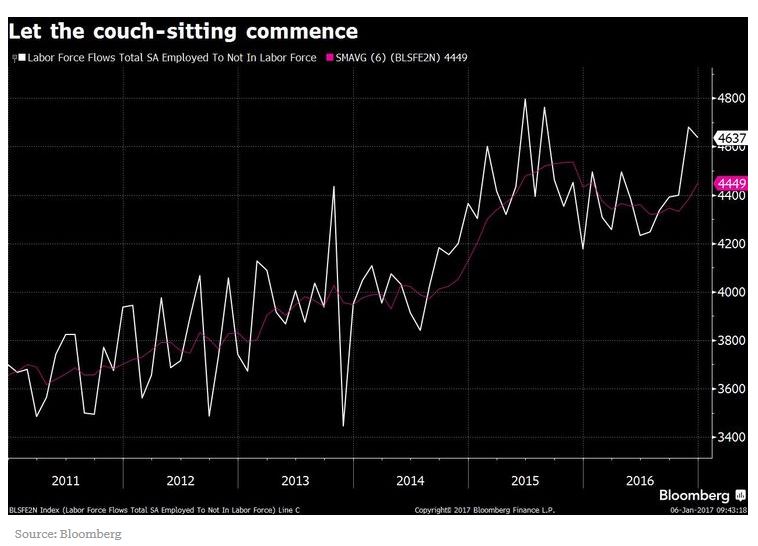 It's inevitable that as more boomers retire, the more we'll see those lightly-maintained-and-home-depot-upgraded houses hitting the market.

Hattip to daytrip for sending this in:
https://www.bloomberg.com/news/articles/2017-01-06/older-americans-are-retiring-in-droves
An excerpt:
Whether a larger share of senior citizens had previously been incented to remain in their jobs by higher wages or by a need to keep working in order to rebuild their nest eggs after the financial crisis is still an open question. But the recent non-farm payroll reports affirm that the secular trend of rising retirements can only be delayed for so long.
Boomers – would you move if you just had a place to go? Start here:
https://www.bubbleinfo.com/general-information/where-to-move/