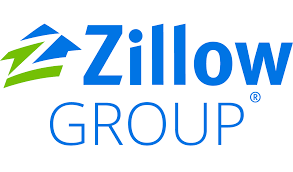 It's that time again – experts making predictions for next year!
We might as well start with the big kahuna, whose predictions are a tad vague:
Here is Zillow's look ahead at the 2017 housing market:
Zillow's 2017 Predictions
Cities will focus on denser development of smaller homes close to public transit and urban centers.
More millennials will become homeowners, driving up the homeownership rate. Millennials are also more racially diverse, so more homeowners will be people of color, reflecting the changing demographics of

the United States

.
Rental affordability will improve as incomes rise and growth in rents slows.
Buyers of new homes will have to spend more as builders cover the cost of rising construction wages, driven even higher in 2017 by continued labor shortages, which could be worsened by tougher immigration policies under President-elect Trump.
The percentage of people who drive to work will rise for the first time in a decade as homeowners move further into the suburbs seeking affordable housing – putting them further from adequate public transit options.
Home values will grow 3.6 percent in 2017, according to more than 100 economic and housing experts surveyed in the latest Zillow Home Price Expectations Survey. National home values have risen 4.8 percent so far in 2016.
Statement from Zillow Chief Economist Dr. Svenja Gudell:
"There are pros and cons to both existing homes and new construction, and the choice for home buyers can often be difficult. For those considering new construction in 2017, it's worth considering the added cost that may come amidst ongoing construction labor shortages that could get worse if President-elect Trump follows through on his hard-line stances on immigration and immigrant labor. A shortage of construction workers as a result may force builders to pay higher wages, costs which are likely to get passed on to buyers in the form of higher new home prices.
"Those looking for more affordable housing options will be pushed to areas farther away from good transit options, in turn leading more Americans to drive to work.
"Renters should have an easier time in 2017. Income growth and slowing rent appreciation will combine to make renting more affordable than it has been for the past two years."
http://zillow.mediaroom.com/2016-11-22-Trump-Policies-Could-Affect-New-Housing-Costs-as-New-Buyers-Enter-the-Market-in-2017
Here are their 2016 predictions from a year ago (+3.5% was the guess by the 100+ experts, and the actual was +4.8% according to the above):
https://www.bubbleinfo.com/2015/12/23/zillow-2016-predictions/
Save
Save