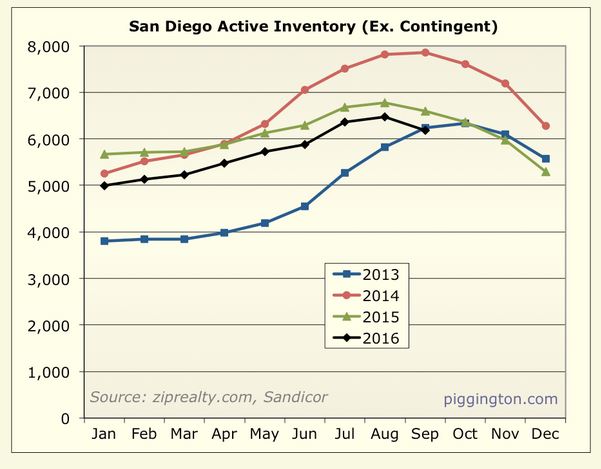 Rich has posted his September report here:
http://piggington.com/september_2016_housing_data
It is remarkable how similar this year's inventory has been to last year's – and the trajectory is virtually identical as well.
Sales have been strong too, in spite of the higher pricing: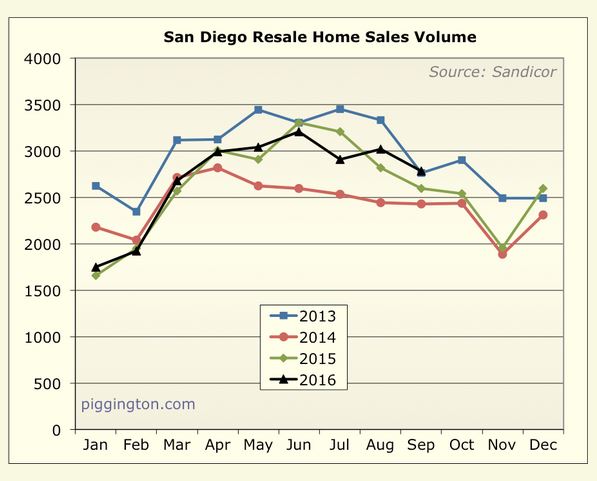 Judging by those graphs, market conditions are ideal – could it get any better?
I think so!  If we had about 10% more inventory, the demand would soak it up and probably cause prices to go up faster too.  I say 10% because it wouldn't be that noticeable – if there was a 20% or more increase in inventory, buyers would most likely adopt a wait-and-see attitude because historically, we are overdue for a correction.  But it's been different this time – higher prices haven't brought more sellers to market.
Rich is also back at the Voice of San Diego!
http://www.voiceofsandiego.org/topics/news/san-diego-housing-expensiveness/