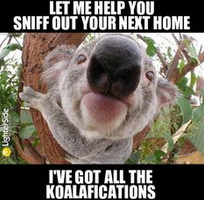 The latimes.com gave free publicity to a couple of real estate start-ups here:
http://www.latimes.com/business/la-fi-ditch-the-real-estate-agent-20161001-snap-story.html
Let's examine piece by piece:
Real estate agents used to be privy to a lot of information that home buyers couldn't obtain on their own.
But now property listings, photo galleries, historic sales prices, school ratings and neighborhood crime rates are freely accessible to anyone with just a few clicks. For some assertive buyers, that's an invitation to bypass an agent and, in the process, cut out the pesky 5% to 6% commission that is traditionally split between the buyer's agent and the seller's agent.
To help buyers go it alone, or close to it, several real estate start-ups have emerged that promise an easier solution to a notoriously stressful and expensive purchase. By eliminating or limiting an agent's role, customers save money and streamline the process.
Jim: New real estate companies have emerged every year, yet the landscape hasn't changed.  Buzz words like 'save money' and 'streamline the process' sound sexy, but every agent can offer those.
~~~~~~~~~~~~~~~~~~~~~~~~~~~~~~~~
It's also leading to tensions with the hundreds of thousands of real estate agents around the country, who say the companies are shortsighted and overlook the skills that a professional agent can offer.
Jim: Tensions?  Hardly – you aren't even a blip on the radar yet.
We only get tense when a start-up is spending $100 million per year on advertising (like Zillow). It would take a huge investment in people and marketing to really disrupt the business – when you get to that point, let me know and we will revisit. Until then, you can nibble around the edges like Aunt Bea and most other small enterprises.
~~~~~~~~~~~~~~~~~~~~~~~~~~~~~~~~
When Wes and Laurel Duquette set out to purchase a home for the first time, the couple chose not to work with a real estate agent.
"We didn't find an agent to be much of an advantage, yet they're so heavily compensated for what they do," Wes said.
Instead, they turned to Open Listings, a Y Combinator-backed start-up that replaces most of what agents do with an online platform. The Los Angeles company helps customers find a home on their own by creating a personalized feed of available properties that meet their requirements, and sending them emails of open houses.
It's free for customers to use the service. Once a home has been purchased, Open Listings refunds customers half of the commission it receives from a successful transaction.
In April, the Duquettes purchased a three-bedroom, one-bathroom Manhattan Beach home for $1.34 million. Their refund from Open Listings was $16,000, which the couple put toward closing costs and bringing down their mortgage rate.
Jim: After this home was on the market for 28 days, Wes and Laurel paid $12,500 over list price for it.  When you aren't willing to find a buyer's agent who provides a real advantage, this is what happens – the listing agent will have his way with you.
~~~~~~~~~~~~~~~~~~~~~~~~~~~~~~~~
Real estate start-up founders say the industry is ripe for change.
Jim: Agreed, and with half of the realtor population near retirement age (median age is 58), the home-selling business could be completely redefined by anyone who is willing to spend $100 million or more on advertising every year.
~~~~~~~~~~~~~~~~~~~~~~~~~~~~~~~~
"Millennials expect things to be easy and transparent. They're also used to making high-purchase transactions online," said Shelley Janes, founder of SideDoor, an app that hopes to become the Ebay of real estate, where sellers can list their homes and connect directly with buyers.
Jim: More sexy talk that would work great as long as the buyer pays the seller's price, there are no other competing buyers, and the house doesn't have any issues with condition, financing, or appraisal.  P.S. Shelley Janes does not have a California real estate license.
~~~~~~~~~~~~~~~~~~~~~~~~~~~~~~~~
The recent wave of new real estate start-ups isn't the first time the agent-assisted model has been challenged.
But shaking up the industry has been difficult. For one, the National Assn. of Realtors is an influential obstacle when it comes to change in the industry.
"It's a powerful trade association, and its cohorts are brokerages, multiple listing services, real estate associations and individual agents. They all work diligently to keep a buyer and seller apart," said Joshua Hunt, chief executive of Trelora, a full-service, commission-free real estate agency. He said those who are part of the outdated system fight to keep things as they are to preserve current commission rates.
Jim: The idea that N.A.R. and its 'cohorts' have any influence on commission rates is an illusion.  Not only is nobody within the industry fighting to 'keep things as they are' (I wish they would), no one within the industry is fighting for anything.  Ten years after Zillow began, we are just getting around to having meetings to discuss what we might want to do about it some day.
~~~~~~~~~~~~~~~~~~~~~~~~~~~~~~~
Commissions in the U.S. are especially high. In Britain, Singapore and the Netherlands, they usually fall between 1% and 2%, according to a report by the International Real Estate Review.
Jim: Those agents are paid by the seller to process the paperwork – they are transactional agents who don't provide advice, and aren't obligated to disclose anything.  It is a model that could catch on here, but buyers and sellers don't mind paying for advice.  It would be more likely that real-estate consulting companies would evolve.  It's where these disrupters miss the boat – good help is needed to get deals closed.
~~~~~~~~~~~~~~~~~~~~~~~~~~~~~~~
Open Listings still uses real estate agents in the process, but in a limited way. No more driving prospective buyers around town, or keeping a lookout for the perfect house for clients. Those tasks all fall on the home buyer's shoulders.
Jim: They are, in effect, transactional agents.  They employ eight agents in two offices – Los Angeles and San Francisco – and most are brand new agents (how much advice could they offer?).  The broker lives in Santa Barbara.
~~~~~~~~~~~~~~~~~~~~~~~~~~~~~~~
"More resources and online tools are good for consumers —  they provide a good picture of current market conditions, but employing a Realtor to help find just the right home to purchase and to negotiate on your behalf is key to a successful buying experience," DeSanctis said.
Open Listings understands this, which is why co-founder Judd Schoenholtz says the company hasn't totally removed agents from the picture.
Jim:  I agree that it is difficult for consumers to appreciate the value of good help until after 1) they need it, and 2) they experience it.  P.S. Co-founder Judd has had a California real estate license for 19 months.
~~~~~~~~~~~~~~~~~~~~~~~~~~~~~~
The company is building tools to minimize the mind-numbing amount of labor that comes with home buying: viewings, forms and contracts, inspections. By saving agents time in the paperwork weeds, Open Listings allows its agents to concentrate on the piece where they can make a difference: getting an offer accepted.
"We're able to refund that much of our commission because our agents only focus on the small but critical piece of the purchase cycle," Schoenholtz said.
Jim: Just getting around to building tools?  You must mean robots and drones full of artificial intelligence, right?  In the meantime, who does the real work – providing advice each step along the way?
~~~~~~~~~~~~~~~~~~~~~~~~~~~~~
He said the network answers a real need for some agents.
"We're offering [agents] the perfect arrangement — buyers that will really buy and less of the paperwork," he said.
Open Listings, which launched last year and became profitable last month, says it has saved California home buyers more than $1 million since its launch. Its revenue has also doubled every quarter, according to Schoenholtz.
Its independent agents work for $25 an hour, plus bonuses and a commission split between Open Listings. There are currently 12 independent agents in the start-up's network.
Jim: Agents who can't keep up will love this idea – and the hourly pay.
~~~~~~~~~~~~~~~~~~~~~~~~~~~~~
But there have been hurdles. According to Hunt, agents and brokerages will go out of their way not to show a Trelora home, or have lied about the condition or availability of Trelora homes.
Jim: It is a very competitive business – it can get nasty.
~~~~~~~~~~~~~~~~~~~~~~~~~~~~~
Christian Redfearn, a real estate professor at USC's Sol Price School of Public Policy, said another issue is the high stakes involved in home buying.
"I have access to all kinds of data, but I've still got to talk to a human. I don't want to overpay for property. Given how large the investment is, if I'm off by 5%, that's a huge amount of money," he said. "A good broker would know the market well, and it's hard to put that kind of quality on a website."
That kind of personalized hand-holding is one that Daisha Versaw, 38, missed when she used Trelora to sell her five-bedroom, two-bathroom home in Arvada, a suburb of Denver. The company saved her family more than $16,000, but it was hard on her nerves in some key moments.
Though Trelora agents were responsive when she had reached out, it was still up to her to ask for updates and to stay on top of things. When the resolution deadline drew near for inspections, for example, it was Versaw who informed her Trelora agent of its expiration. "I hated that I was the one reminding him of the deadline."
Her advice to would-be buyers wanting to skip an agent: "Be prepared to take more initiative and advocate for yourself."
Jim:  Get Good Help!
Save
Save
Save
Save
Save
Save
Save
Save