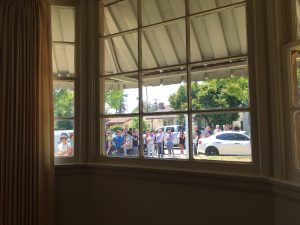 Here's the follow-up to the Glendale story that started here:
https://www.bubbleinfo.com/2016/08/28/realtor-video-tour-2/
As you can see in the video,  the house was all original from 1941. There was a deliberate attempt by the trustee and agent to price-in the condition, and select a list price towards the bottom of the range.
This is the type of neighborhood that can vary block to block, depending on upgrades – so you'd like to have comps within a block or two, ideally.  The most recent comp on the block was the $685,000 for a 4br/2ba, 2,114sf house across the street that closed in April, 2015: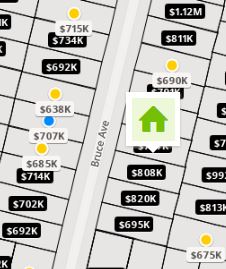 (the $707,000 is a pre-foreclosure)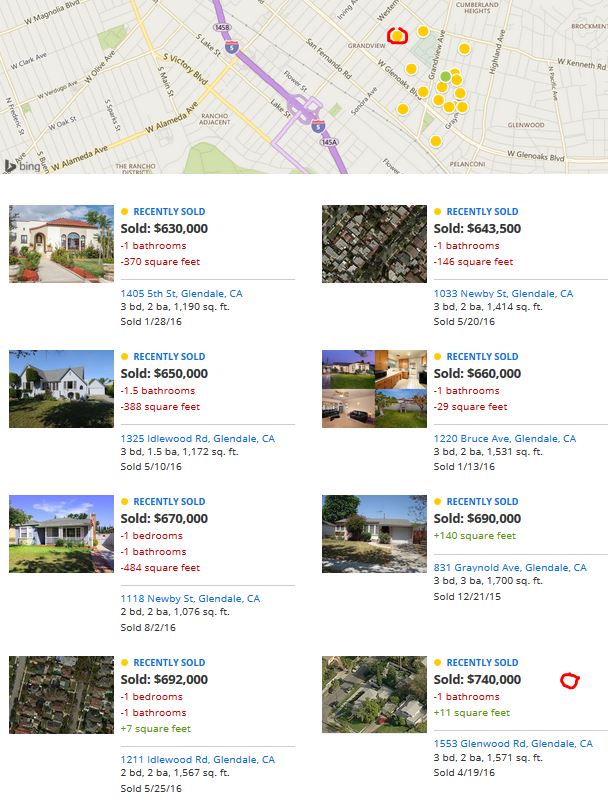 There were others further away in the $600,000s, so starting with an attractive list price of $624,999 made sense (the subject property is green dot on map).
The half-hour open house took place on a Sunday, and bidders had until Wednesday to submit their offer.
18 offers were received, and six were all-cash!
The cash offers were asked for their highest and best, and not one but TWO offers of $730,000 were submitted – one was from the next-door neighbor!  But his agent struggled with the paperwork, and there was some mis-direction too. But the other buyer had made the best initial offer of $725,500, and had upped it to $730,000 just to add a little extra mustard.
With the identical cash offers and both with short escrow periods, it came down to the agent – who best had their act together.  The neighbor didn't get it – which could lead to some frosty conversation over the hedge!
Seven days later, the escrow closed at $730,000 as-is (no repairs requested).
It shows the power of the auction format, and how turning the sales process into a competition gets buyers fired up about winning – usually at all costs!
Two cash buyers were willing to pay more than $100,000 over list!
The good things that happened to assist:
 There was one comp at $740,000.
 It must have been a fair competition.
 Prices are going up so fast in these older but quality neighborhoods that it feels like a runaway train to buyers, and they are desperate to grab anything.
But more than anything, it shows that with a good agent and a proper bidding process, it makes sense to put an attractive price on it.  If they would have listed for $729,000, they would still be sitting there!
Save