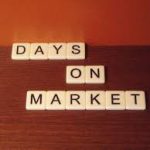 Our local market has been healthy/strong since 2009, with virtually every property in North San Diego's Coastal region having risen 30% to 50% in value.
But the slowdown is here, which probably means prices are going to flatten out.
Sellers and agents who priced too high over the last few years just had to wait "until some nice family came along".  But the reality was prices were rising fast enough that they eventually caught up.
But what happens in flatsville?  Prices take much longer to catch up – if they ever do.  With mortgage rates at record low levels – can market conditions be any better than what we've seen lately?  Probably not.
The days-on-market is going to matter now.
Buyers have been willing to ignore the longer DOMs because they knew prices were rising fast – and they were frustrated.  But in a slower market, buyers gain confidence and don't mind waiting to see how it all shakes out.
Bottom line?
You want to sell in the first 30 days on the market.
The pricing history of each house, and the amount of time it's been on the market is public knowledge.  Once you roll into flatsville, the homes languishing on the market for months will get ignored.  Buyers are more skeptical, and the longer a house is on the market, the less they want to pay!
Other things will matter too. Curb appeal and interior improvements, ease of showing, reputable listing agent, and attractive price will all be scrutinized closely by prospective purchasers who are looking for any reason NOT to buy.  Staying on the fence will become the new sport.
Is it a big deal?  Not to those who don't need to sell. Buyers will still come around, and you might get lucky.
But rising prices have been provided the 'luck' because they caused buyers to ignore market signals – they just wanted to buy something before it got worse.
The shift in the market is subtle, and many won't notice.
But the educated buyers are paying attention, and now hesitating over the little stuff.  The number of days on the market will be their primary data point, so do everything possible to ensure a prompt sale!
Get Good Help!