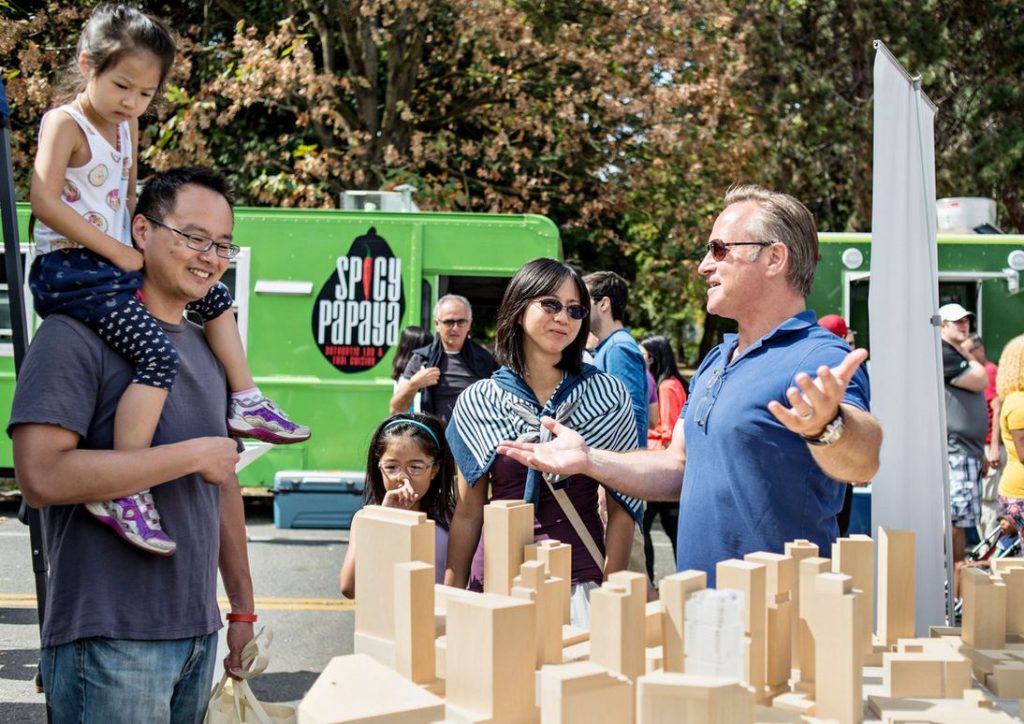 From the wsj.com:
Manuela Manetta went to the Seattle Street Food Festival last month thinking about Afghani naan bread and hot dogs. She came home with a new condo.
While walking through the festival, the 33-year-old squash coach stumbled upon a booth hosted by the sales team for Nexus, a high-rise condo with a daring design that starts construction in November in downtown Seattle. The booth had a lounge area, along with architectural models and video tours with renderings of the building. Ms. Manetta and her partner put down a deposit for a $350,000 one-bedroom unit. "It was completely out of the blue," says Ms. Manetta, who currently lives in a condo in Seattle's Belltown district.
In all, seven condos were reserved for pre-sales by the Nexus team over the festival weekend and following Monday, according to the sales team. The building, which will have 374 homes ranging from the low $300,000s to $3 million, is scheduled for completion in mid-2019.
Real-estate developers and brokers are increasingly using food festivals, private dinner parties and other epicurean events to sell high-end homes. The affluent tend to be food enthusiasts with cosmopolitan tastes, they say. Food festivals in particular, which bring together communities, tap into a need for social affiliation that helps sell homes, says Joseph Sirgy, a real-estate professor of marketing at Virginia Tech's Pamplin College of Business.
"Food and wine is the new golf," says W. Bryan Byrne, sales director at Palmetto Bluff, a 20,000-acre development in Bluffton, S.C., where homes range from the $800,000s to $6 million; homesites start at $150,000 and can top $2 million.
Read full article here:
http://www.wsj.com/articles/how-food-festivals-sell-homes-1473948962
Save