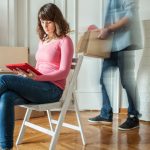 Hat tip to bode for sending this in, and noting the importance of #3!
http://www.trulia.com/blog/mistakes-buyers-make-in-sellers-market/
The real estate market fluctuates often, making it tough to predict whether the market will favor buyers or sellers when it's your turn to buy. If you're shopping for real estate in a market that currently favors sellers, you need to know some tricks of the trade to help ensure you don't make any mistakes.
Buyers in a seller's market can get what they want, but they need to bring their "A" game — buying a house in a hot market isn't for the indecisive. Here are six common mistakes many buyers make — mistakes that you can learn to avoid — when shopping in a seller's market.
http://www.trulia.com/blog/mistakes-buyers-make-in-sellers-market/