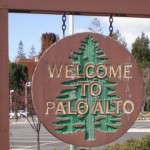 Hat tip to Eddie89 for sending in this article – he also wondered when we'll see this around here!
http://sanfrancisco.cbslocal.com/2016/03/22/250k-per-year-salary-could-qualify-for-subsidized-housing-under-new-palo-alto-plan/
Excerpts:
Palo Alto is seeking housing solutions for residents who are not among the Silicon Valley region's super-rich, but who also earn more than the threshold to qualify for affordable housing programs.
The city council has voted to study a housing plan that would essentially subsidize new housing for what qualifies as middle-class nowadays, families making from $150,000 to $250,000 a year.
The plan would focus on building smaller, downtown units for people who live near transit and don't own cars, along with mixed-use retail and residential developments.
"Prices have just gone through the roof, making it unaffordable for middle-class people, your firefighters, your teachers, and, frankly, some of your doctors," Palo Alto Vice Mayor Greg Scharff said.
Scharff worries that losing middle-class workers will hurt the city. "What the council is proposing is that we work together to fund and subsidize, what is basically middle-class housing; which, traditionally, has not been subsidized," Scharff said.
Bean can hardly believe it.
"We have people struggling to make it at a quarter-million dollars a year," Bean said. "That's a terrible thing."