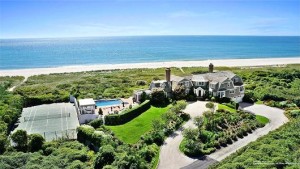 If the real estate market is just for rich people now, then maybe having a thriving job market nearby won't be as important.  Rich people can live anywhere, can't they?
If so, then San Diego should reap the benefit. Rich people looking for the best weather should keep coming here – we might even be under-valued?
Hat tip to daytrip for sending this in from cnbc.com:
Mansion prices show no signs of slowing in rich enclaves such as the Hamptons, Beverly Hills and Aspen, suggesting that the global market panic has yet to spread to top trophy homes.
According to sales data from Douglas Elliman, the median sales price in Beverly Hills for a single family home jumped 54 percent in the fourth quarter over the same period last year, to $5.5 million. In Aspen, the median single-family home price increased 35 percent to $6.7 million and 2015 was the market's best year ever for sales.
In the Hamptons, a record number of homes sold for more than $5 million and more than $10 million in the fourth quarter.
Granted, the figures only cover the fourth quarter, before this year's rout in financial markets. And the first quarter numbers could show a decline. But the numbers suggest that at least the end of last year — when jitters about China and global growth were already starting to rattle markets — the rich still saw real estate as a strong investment.
And while the most expensive homes in broader markets may be slowing, sales in the marquee "ego-towns" like Beverly Hills and Aspen keep growing.
Read more here:
http://www.cnbc.com/2016/01/28/mansion-prices-hit-new-highs-in-rich-enclaves-like-hamptons-beverly-hills-aspen.html
Or is the higher-end market starting to feel it around the edges?
http://www.bloomberg.com/news/articles/2016-01-26/at-3-68-million-this-california-home-has-everything-but-buyers