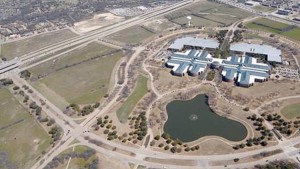 Hat tip to Richard for sending in this article about California workers encouraging their employer to leave the state in order to achieve the American dream – affordable home ownership:
http://www.bizjournals.com/dallas/blog/2015/12/heres-the-main-reason-toyota-is-moving-from.html
An excerpt:
Sure, the low taxes, relaxed regulatory environment and Central Time Zone are nice. But none of those factors tops the list of reasons Toyota decided to plant its North American headquarters in Plano, bringing in more than 3,000 jobs, mostly from California.
The main driver of Toyota's move from Torrance, California, was housing costs, according to Albert Niemi Jr., dean of the Cox School of Business at Southern Methodist University, who has inside knowledge about the move. Niemi shared the anecdote at an SMU Cox Economic Outlook Panel on Friday morning.
"It wasn't so much that we don't tax income," he said. "It was really about affordable housing. That's what started the conversation. They had focus groups with their employees. Their people said, 'We're willing to move. We just want to live the American Dream.'"
Toyota did the math and found that housing costs in Los Angeles County, where Torrance is located, are three times per square foot the cost of a house in Dallas-Fort Worth.
"They're paying the same salary," Niemi said. "So in real terms, they're going to triple the affordability of housing they can buy if they move to Texas."