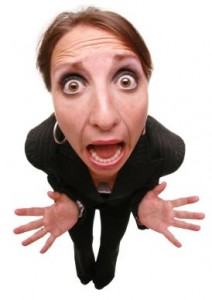 A family member in a hot market is trying to move up.
They have lost out a couple of deals, so the right kind of frustration is starting to set in, but they keep coming across the same tactic – sellers who want to occupy after closing.
It's not enough for these sellers and listing agents to get a premium price. On top of that, they make more outrageous demands that gives you the feeling that you're being toyed with – just to see how high you will jump.
In this case, the sellers are wanting to rent the house after the close of escrow for 90 days at $2,000 per month UNDER the current market rate.  There are multiple offers, so they're figuring one of them will bite.
What are the pitfalls?
The loan documents require owner occupancy within 30 days.  Most lenders do random checking by having a fraud detector knock on your door to see if you live there yet.  If not, the bank could call your loan due.
Buyers are now landlords, and bill collectors.  Try to collect the total rent due at the close of escrow, and a deposit if possible.  Most sellers reject the thought of a deposit, so make sure all of the rental terms are clear before signing the purchase deal.
The insurance policy should be for a rental property.  If the sellers/tenants fall down and break a leg, you could be sued, and you need the proper coverage.
Sellers asking for 90 days must not have found their next home yet – how do you know that they will move out?  Make a provision that any holdover rent will be double the current rate – sellers usually object, but it doesn't cost them a penny extra as long as they move out as agreed.
Damages? Hopefully a deposit was tendered, but either way, make sure to conduct a Pre-Move-Out inspection so any damages caused by the sellers are acknowledged and remedied.
I told the family member that if they have any major objections to seller rentbacks, then they aren't desperate enough yet – because it's likely that one of the bidders will comply with the demands, and you'll lose another one.
As long as you have a solid agreement in the beginning, you'll forget all about it six months from now.
If these types of demands are too uncomfortable, there is an alternative.  Buy an inferior house – they don't have nearly as much competition.