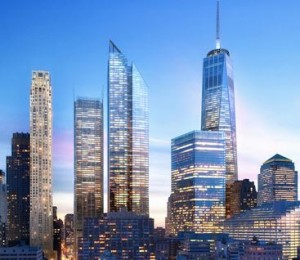 Crowdfunding is getting bigger and more diverse, and it gives an investment vehicle  to those who can't – or don't want to – put all their eggs in one basket and buy properties individually.  This company opened an eREIT, did an interview with Forbes, and, in one day, took in all the money it could handle:
Just one day after announcing plans to open its next investment opportunity, Fundrise debuted what's dubbed as the world's first eREIT.
The crowdfunding platform shared:
"Commercial real estate has historically been one of the best performing investment assets. Investors whose portfolios have up to 20% allocated to real estate have outperformed those with only stocks and bonds. Until now, investing in commercial real estate has been restricted by either very large minimum investments or the need to go through middlemen who charge high fees, negatively impacting returns. The Fundrise eREIT has a minimum investment of $1,000 with approximately one-tenth the average fees of similar traditional channels."
Fundrise noted that the eREIT uses the latest technology to offer investments directly, online. This increased efficiency allows us to reduce overall costs, and provide greater transparency. It is similar to an ETF or mutual fund but instead of investing in stocks, you are investing in what is intended to be a diversified pool of commercial real estate assets.
It was also revealed that the eREIT's primary objective is to provide investors with a low-volatility income stream of consistent, attractive cash distributions generated from commercial real estate investments. Cash distributions are expected to be paid every quarter.
Update: Fundrise's initial $1 million processing window has exceeded the subscription amount by 503%. As a result, the platform are currently restricting available investment while it complete the initial processing.
Read full article here:
http://www.crowdfundinsider.com/2015/12/78224-fundrise-makes-investment-history-by-opening-worlds-first-ereit/