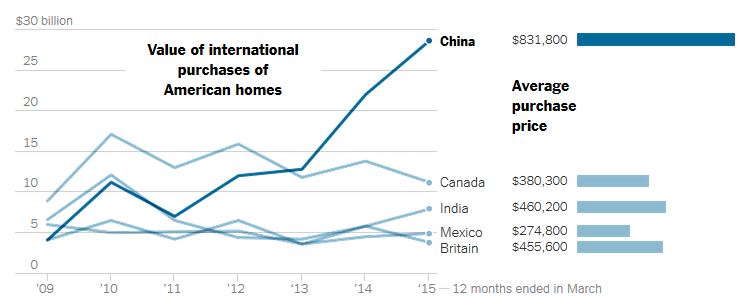 Hat tip to CB Mark for sending this in from the nytimes.com – an excerpt:
This year, Chinese families represented for the first time the largest group of overseas home buyers in the United States. Big spenders on new homes are helping prop up local economies in the Midwest. But in dense areas like San Francisco and Manhattan, they are also affecting the affordability and availability of housing, as demand outpaces supply and bidding wars ensue.
While Chinese purchases make up a small sliver of overall sales in the United States, they have had a disproportionate impact on the market for more expensive properties, buying one in 14 homes sold for more than $1 million.
On average, buyers from China, including the mainland, Taiwan and Hong Kong, pay $831,800 for a home, more than three times as much as Americans spend, according to a National Association of Realtors survey.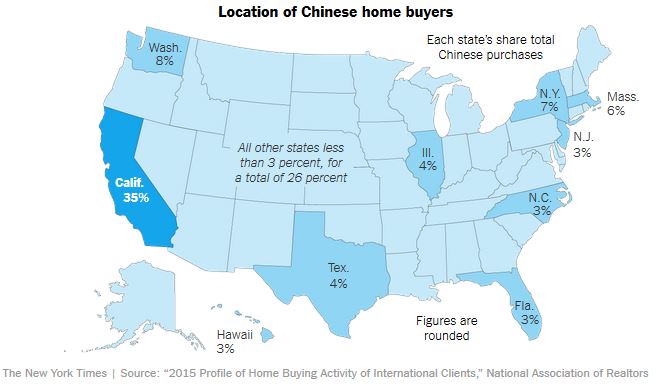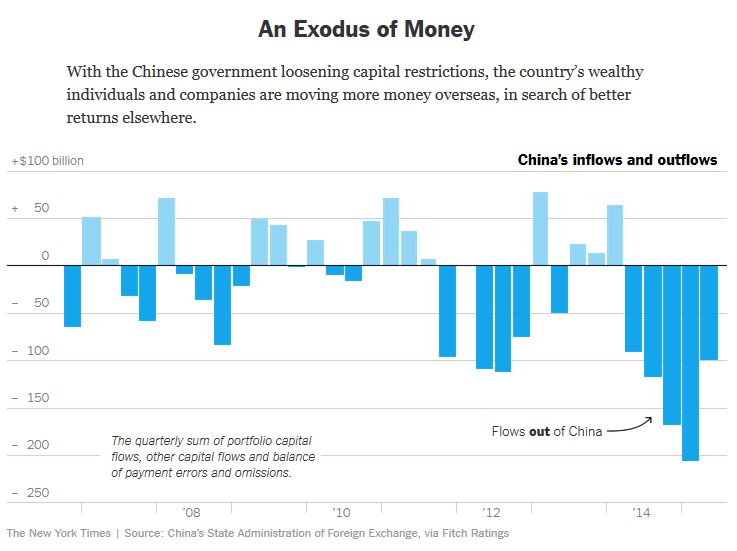 Read full article here:
http://www.nytimes.com/2015/11/29/business/international/chinese-cash-floods-us-real-estate-market.html