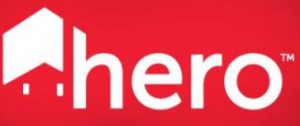 We covered the PACE financing of energy-efficient upgrades – LINK HERE.
It makes sense the buyers should assume the cost of the benefits – they are the ones who will enjoy the lower costs.  But it depends on the purchase price – if you are paying a premium for those energy-efficient upgrades, it makes sense that the sellers should pay off the lien, which HERO will do.
From the people in the video, Renovate America:
FHA announced new guidance on PACE endorsing it, recognizing it as a tax assessment and its senior lien status to a mortgage.  It is a major development in the market and an indicator of trends around energy efficiency programs and incentives.
They will now purchase mortgages with PACE liens which means any remaining balance will easily transfer to a new owner without the owner having to get approved.  Solar leases transfer only after the buyer qualifies.
This accounts for about 25% of the mortgage market.  Pressure is now on the FHFA who oversee Freddie and Fannie to follow suit.  Obviously, this is a big issue with the Mortgage Banker's Association and CAR among other industry groups who have been pushing the other way.
So, PACE financing is alive and well – and we may see some considerable market expansion from this announcement.  There are other regulatory hurdles but this shift is a big one for an emerging industry and new financial asset class.
The HUD press release:
http://portal.hud.gov/hudportal/HUD?src=/press/press_releases_media_advisories/2016/HUDNo_16-110
The HERO program is PACE financing provided by Renovate America, a private company.