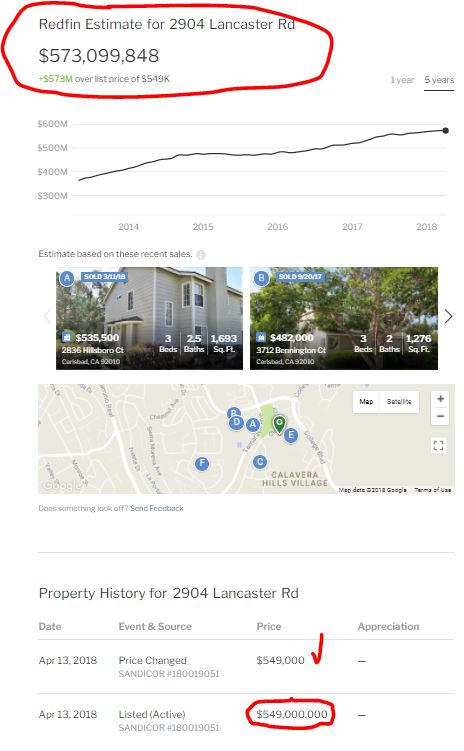 It took a glaring mistake by a listing agent to expose it, but it makes what Redfin does all the more obvious.
This listing was inputted this morning with three extra zeros attached, and she didn't notice for a couple of hours. Maybe because the listing agent hasn't sold anything since 2016?
In the meantime, Redfin calibrated their estimate of value and 5-year history based not on a fancy algorithm or superior knowledge – nope, they just take the list price and bump it up or down a couple of points.
House Hunters is fake, zestimates are a joke, and ethics sound great until a realtor can double their pay by tilting the table.
The industry is just here to make money off you.
Get Good Help!!