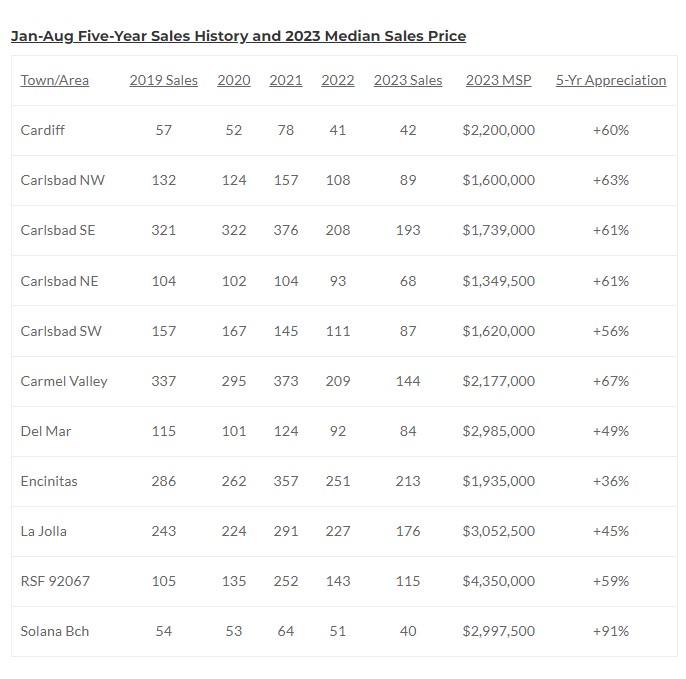 Here are each year's sales counts for the January-through-August time frame.
It shows the extraordinary 2021 sales numbers in most areas!
But if you thought getting back to the numbers we had in 2019 would feel normal, we're not there yet. In fact, most areas are well under their 2019 sales counts, except for Rancho Santa Fe!
The new normal is lower sales with sticky prices.