The Natalie dance video collection is taking forever to upload! While we wait, let's cover the short-term rental policies in North County:
Unpermitted short-term rental units have accounted for most of the reported code compliance violations throughout the North County coastal region, based on a review of records from each city that cover 2018 to midway through 2023.
As platforms such as Airbnb and Vrbo remain popular, short-term rental regulations have been a priority along the coast from Del Mar to Oceanside. With concerns ranging from disturbances to neighbors to housing units that are essentially erased from the market as a statewide housing crisis persists, here is how cities have been addressing short-term rentals:
Encinitas
Approximately 45 percent of the 263 reported violations recorded by city staff over that five-year span were for illegal short-term rentals. Last year, the City Council approved an ordinance that limited short-term rental permits for non-hosted properties to no more than 2.5 percent of the city's total housing units. "The rules that we have in place currently make it somewhat painful for cheaters," Encinitas Mayor Tony Kranz said. "So if people engage in short-term rentals that are not permitted, it's very likely they're going to get caught and the fines we have make it a little more painful."
Another common description for reported violations was "lack of best efforts," which was a catchall term that the city used for multiple complaints at a single address. City officials now use more specific terms.
Other reported violations recorded by code compliance included illegal use of a short-term rental as a wedding venue, loud music, excessive noise, excessive number of vehicles and permit not displayed. Encinitas also works with an outside company that helps track Airbnb and other listings within the community, which the city uses to monitor potential permit violations.
https://www.encinitasca.gov/government/departments/development-services/policy-planning-housing/policy-planning/short-term-rentals
Solana Beach
Council members have been discussing updates to the city's short-term rental ordinance, which is almost 20 years old. Mayor Lesa Heebner said they will consider potential changes later this month or in October. According to city staff, there have been about 250 to 350 STR permits issued each year, equal to about 5 percent of the housing stock in Solana Beach.
The city had 37 reported code compliance violations from 2018 to June 2023, most involving permit issues. "The intent here is to solicit as much feedback as we can get to understand what should be done," Solana Beach Deputy Mayor David Zito said earlier this year.
Del Mar
The Del Mar City Council is discussing a short-term rental ordinance this month. The city has been beset over the past several years with legal challenges, battles with the California Coastal Commission and delays from the COVID-19 pandemic that have prevented passage of a permanent set of regulations. The current law is a temporary forbearance policy that allows properties to operate as short-term rentals if they can prove they were in operation before April 2016.
According to city records, reported violations of illegal short-term rentals typically lead to a process of verifying whether the unit really was being used as an STR, and, if so, whether the unit qualifies under the forbearance policy.
"There has been a long-term tradition of having short-term rentals and vacation rentals," City Councilmember Dave Druker said during a July meeting. "We want to make sure as we create these ordinances that we understand that is what's happened in the past. My assumption is that we're not going to turn around and say that short-term rentals are not allowed, period."
Carlsbad
Carlsbad allows short-term rentals only within the coastal zone, based on regulations approved by the City Council that took effect in 2015.
About 84 percent of the 666 reported violations involved illegal short-term rentals, either unpermitted within the coastal zone or operating in the non-coastal zone where they are banned.
https://www.carlsbadca.gov/departments/community-development/short-term-vacation-rentals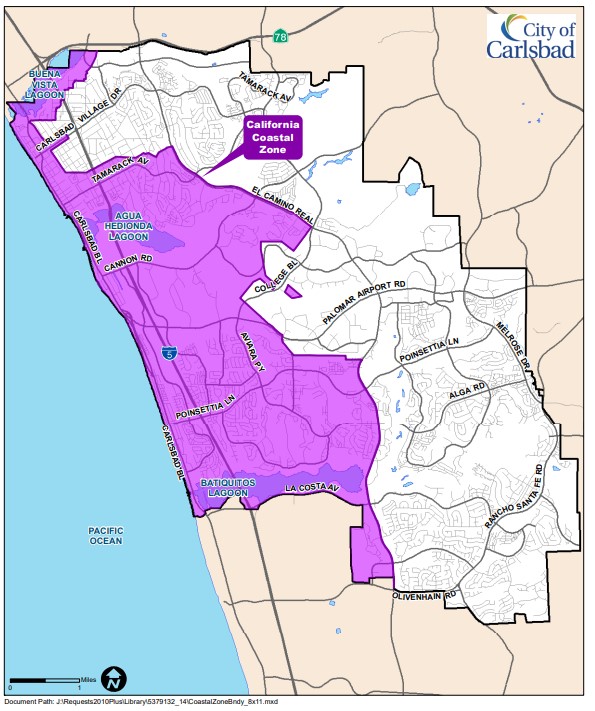 https://enewspaper.sandiegouniontribune.com/desktop/sdut/default.aspx?edid=9359018f-0e27-4d46-add9-4596f8146430#