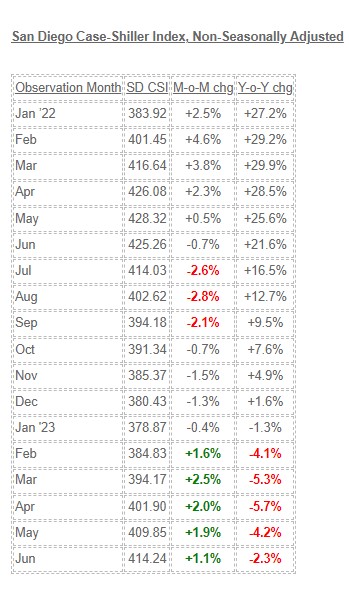 Higher mortgage rates caused the San Diego Case-Shiller index to take a tumble last summer. The decline moderated towards the end of the year and bottomed in January.
Since then, it went up 9.3%, which is pretty good appreciation for five months!
July and August will be hot too, but we are overdue for a break. It should mellow out for the rest of 2023.
Be prepared for a fast start in 2024. The market should be at full speed in February, which is contrary to the wait-and-see approach I expected as the frenzy was winding down. The frenzy conditions are still around – I sold my listing in Oceanside for $200,000 over list!