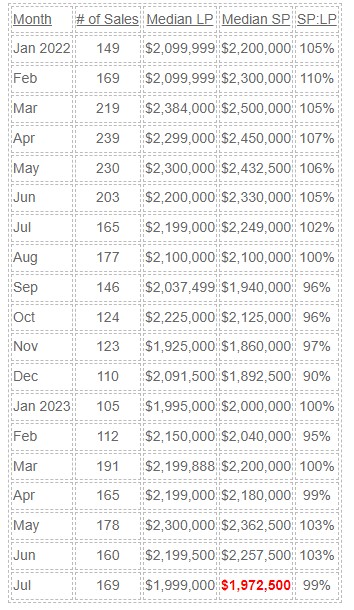 The median sales price of houses sold between La Jolla and Carlsbad last month was 13% lower than it was in June, which demonstrates how terrible it is for a gauge.
Obviously, the houses sold are different each month. In July, there happened to be 35% more houses sold that were priced under $2,000,000 than in June (88 vs. 65), which dragged down the median sales price.
The recent sales counts are impressive, and we've already had 91 sales this month with two weeks to go!
We will muddle through!