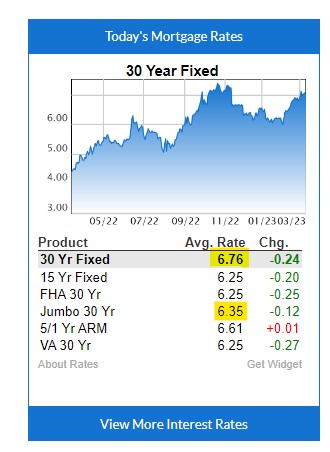 Mortgage rates improving 0.24% in one day is extremely unusual!
In a matter of 48 hours, Silicon Valley Bank has gone from being a company that we've never heard about or discussed to the highest profile bank failure since the Great Financial Crisis.
Such developments sound like they should be good for bonds and today was no exception. The news certainly overshadowed today's jobs report although traders also looked willing to take that in stride (higher headline job creation offset by lower wage growth and higher unemployment).
The net effect was the largest rally in 4 months and one of the 5 biggest rallies of the past decade–at least for Treasuries.
https://www.mortgagenewsdaily.com/markets/mbs-recap-03102023