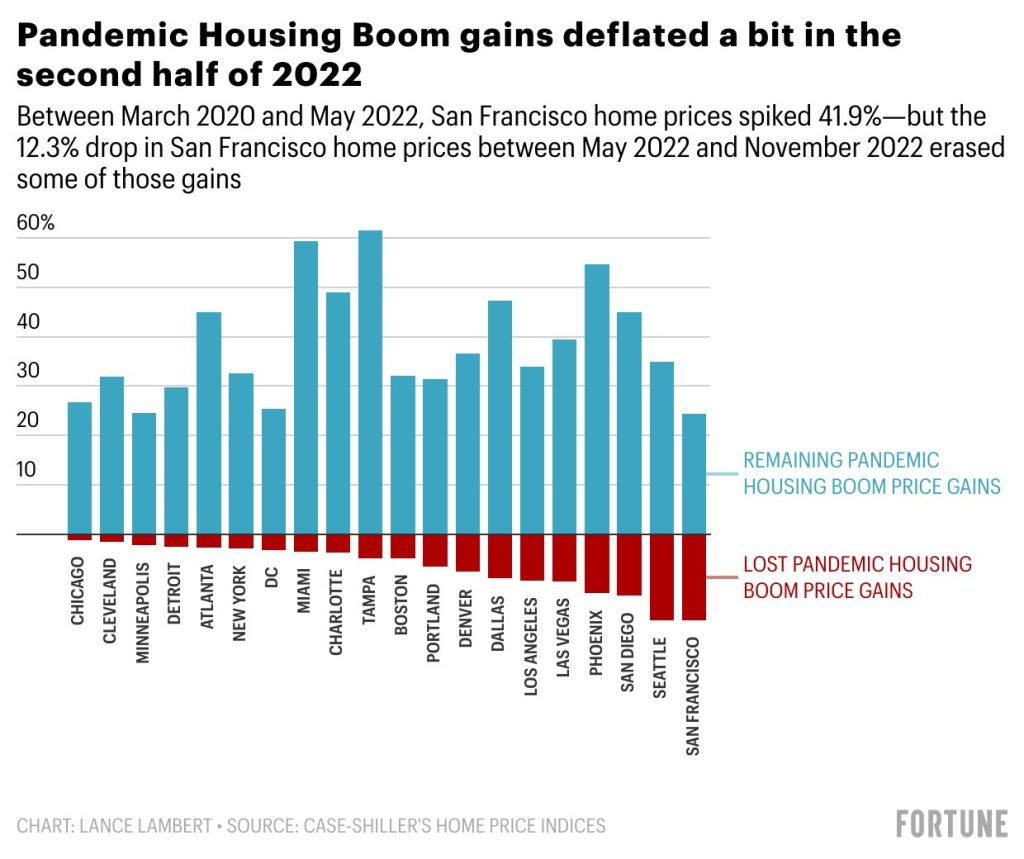 When mortgage rates started going up last year, I said all we have to do is survive until springtime – and it looks like we've made it!
Not only did our local market not crash and burn, it held up pretty well – and that's in spite of the higher rates and blistering doomer attack over the last eight months.
The San Diego Case-Shiller NSA stats:
Mar 2020: 268.19
May 2022: 421.29 (+57%)
Nov 2022: 390.22 (-7%)
I don't know where the -7% is happening, but around the NSDCC, the pricing hasn't changed much.
The spring season should run hot through May, and by then the mortgage rates AND prices will probably be higher. The second half of 2023 will likely be sluggish, at best.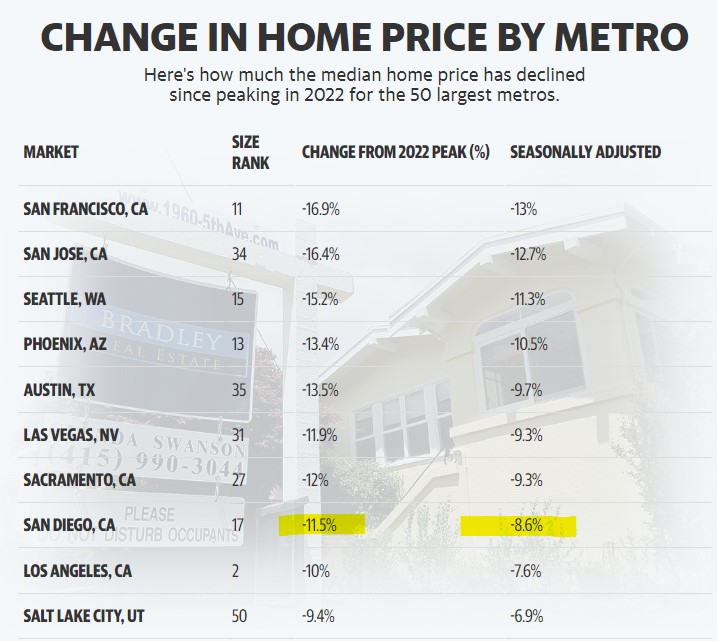 https://finance.yahoo.com/news/map-heres-where-home-prices-are-dropping-the-most-165428216.html