If everyone is relying on the zestimates….are they any good?
It's a scary thought that we've become dependant upon an algorithmic computation of home values run by a third party for profit. Good thing they got out of the home-buying business!
The zestimates have been more accurate lately, but it's hard to track because they still adjust them once a home is listed for sale. When you get notified of a new listing, check their zestimate immediately because it takes them a few hours to fabricate a new zestimate.
Here are the zestimates that are dated before my last three listings hit the MLS:
This was run on August 11th. We listed on September 15th for $1,800,000, and closed for $1,750,000: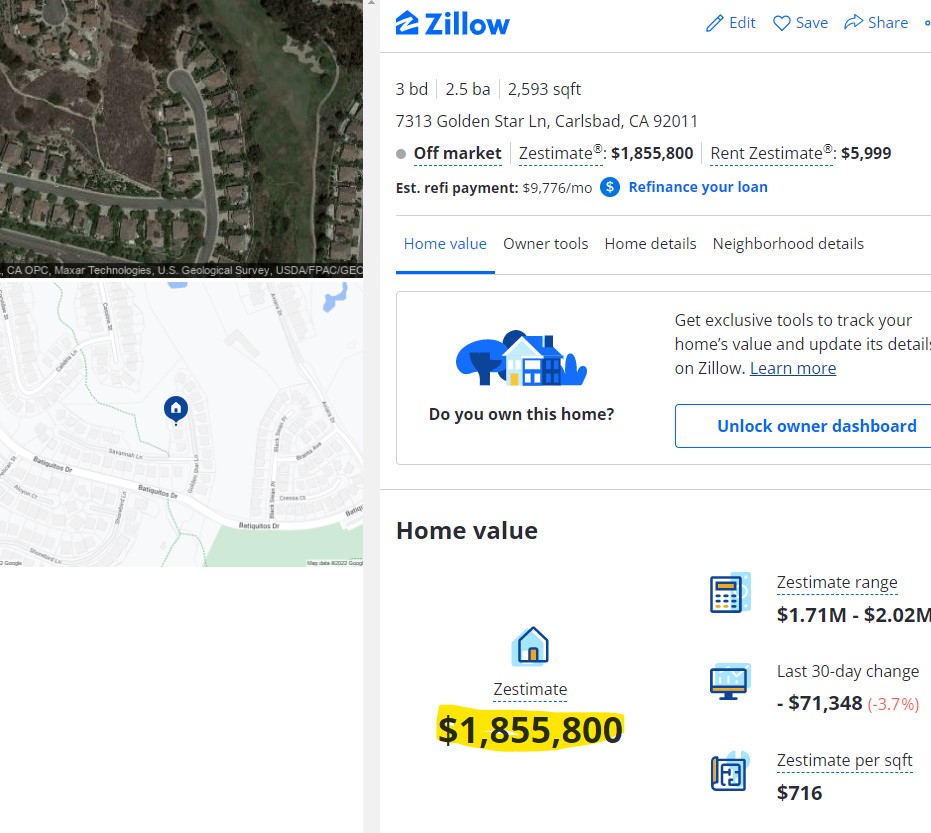 Here's the zestimate of Oakridge, dated April 21st. It closed for $1,265,000 on November 18th. There is a big gap in the timeline, which means I may have gotten close to peak pricing in October: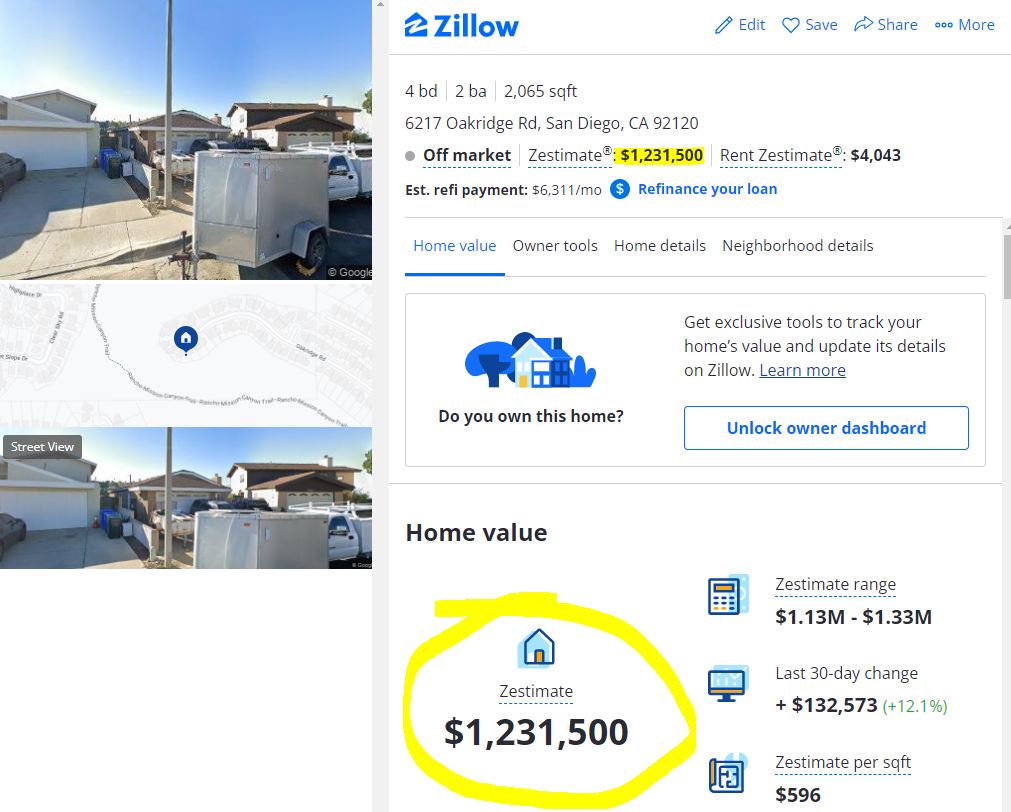 This Carmel Valley zestimate was dated September 12th. It closed for $1,660,000 on December 2nd: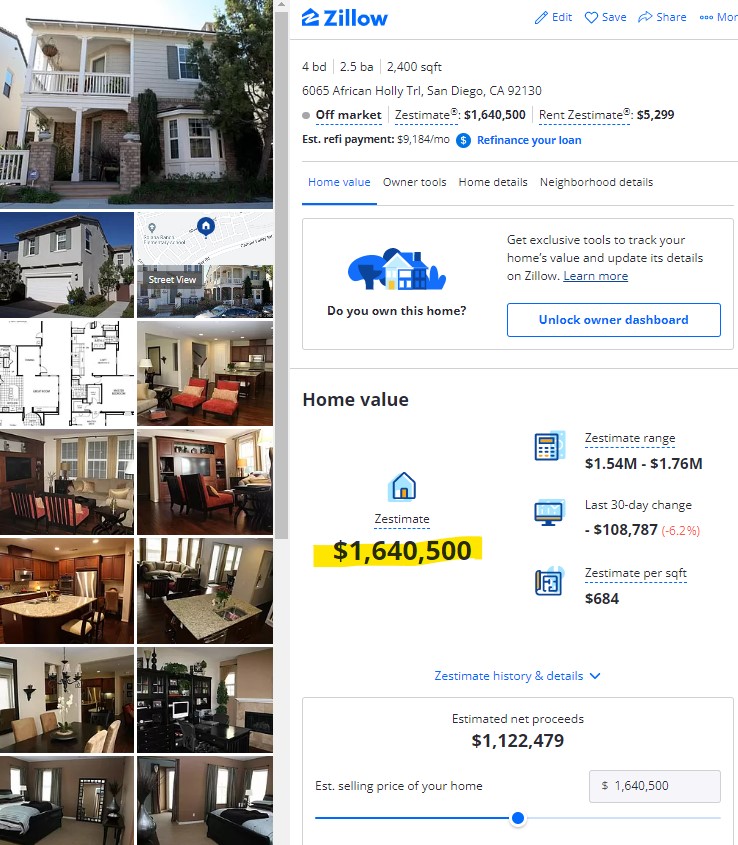 The Carmel Valley example is probably the most interesting because it's a master-planned community of similar tract houses – their algorithm should be most accurate here. But they still modify their zestimate once a home hits the open market. They must expect homes to sell under the list price now: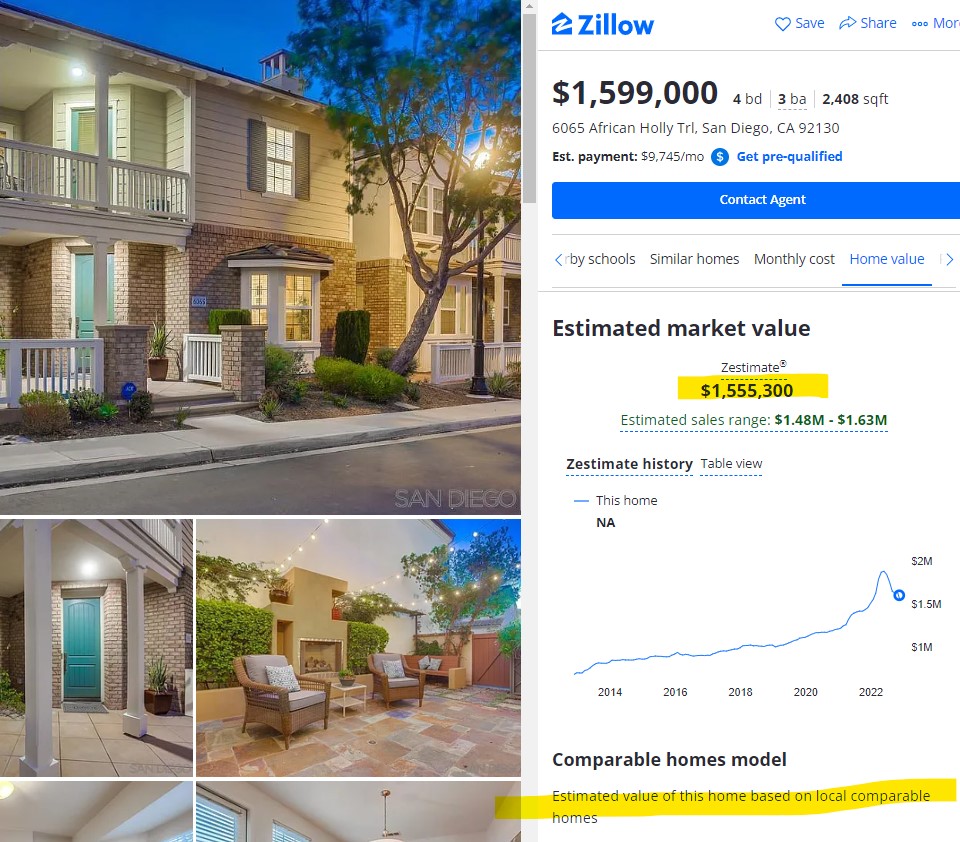 At the bottom it says, 'estimated value of this home based on local comparable homes'.  Instead, they should just use their 'Estimated sales range of $1.48M – $1.63M', and add this, "depending who your realtor is".