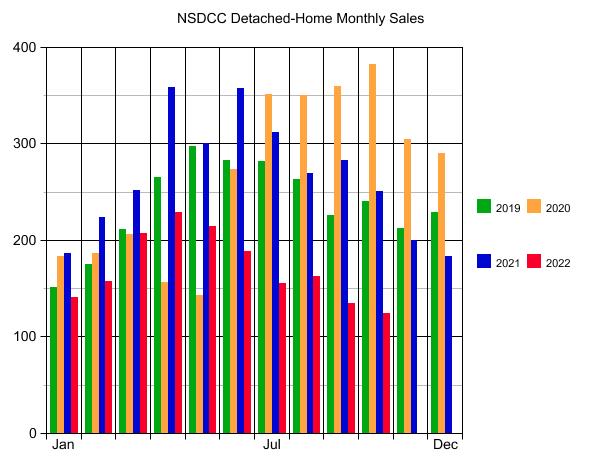 Yesterday I was delivering pies throughout North County, and visiting with our great supporters – who were mostly past clients.  Predictably, the conversation turns to real estate, and observations about what's going on in the market, now and in the future.
In case the subject comes up at your Thanksgiving, here are things we discussed:
Sales are down, but they aren't zero.  There are roughly 400 houses for sale between La Jolla and Carlsbad, and the vast majority have been languishing on the market.  But at least 100 of them find a way to close escrow every month – and they tend to be the spectacular homes that are priced attractively.
Sales are being hampered by the light inventory.  The number of listings are 40% lower than in 2019, and next year I expect there will be the same or fewer homes for sale as sellers decide to wait until the "market gets better".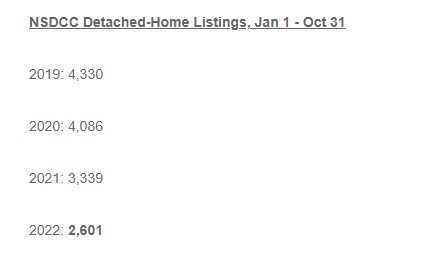 Mortgage rates in the 5s are tolerable, and above that is problematic. Higher rates don't only make homes less affordable – they also cause buyers to have a psychological expectation that sellers should come off their price.  The higher rates go, the more standoff there will be between buyers and sellers.
To get deals, the buyers have to cause them – and they are happening. We saw how two sales near my latest listing knocked off more than 10%, and here's another one from yesterday:
I am re-examining one of my favorite seller slogans from many years ago; I'm Not Giving It Away.  Back when potential sellers had little, if any, equity, they would fight like crazy just to make sure they came out of escrow with at least enough for a steak dinner.  But everyone has gobs of equity now….and those who need to move bad enough are giving up decent chunks of it.  It means we could have a much faster decline in pricing than ever before.
I am still convinced that by March/April, the spring selling season will kick in and homes will be selling briskly for all the money. It's likely that we'll get off to a slow start as both sellers and buyers wait for someone else to go first, but by the end of March or April we will see bidding wars again.
Realtors are woefully ill-equipped to handle these conditions.  They have no strategies for a soft market and are very reluctant to price aggressively or reduce a list price properly.  Here is a discussion of typical agent comments.
The blog is picking up momentum, which hopefully means more people are looking to get better-educated about the market conditions, which is encouraging: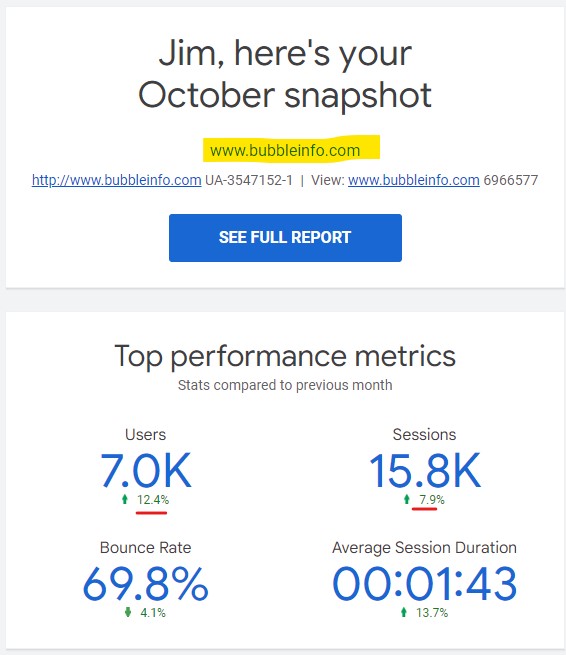 Thank you for being here!  I appreciate all of you and Happy Thanksgiving!
Try out Grandma Klinge's pumpkin bread (mastered by Natalie) from the Compass cookbook: