There are three types of sellers:
Sure I'm motivated….if I get my price.
I'll sell for what the market will bear.
Desperate.
Unless the home is a real trophy property, this isn't the market that tolerates aspirational sellers.  For those who will only sell if they get their price – you should wait this out….and it could take a while.
The high-priced listings might get showings, but mostly to buyers who are considering the better-priced home down the street. It will take another six months and some boost from a strong spring selling season before the listings priced at retail-plus will start selling again. And that's probably optimistic.
I still think the 2023 Spring Selling Season will be boisterous, and the sales volume will pick up – but generally-speaking, I agree with Zillow that pricing won't be rising. Here are Z's latest predictions:
SE Carlsbad 92009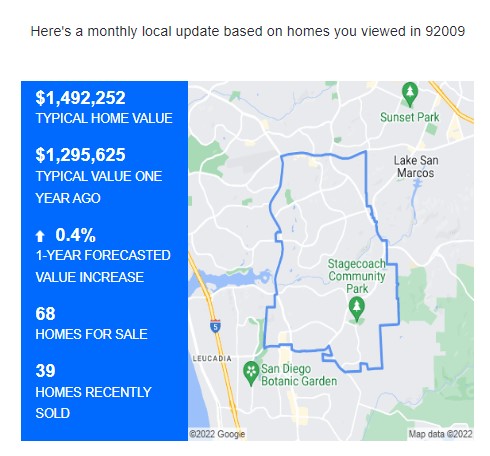 Del Mar – 92014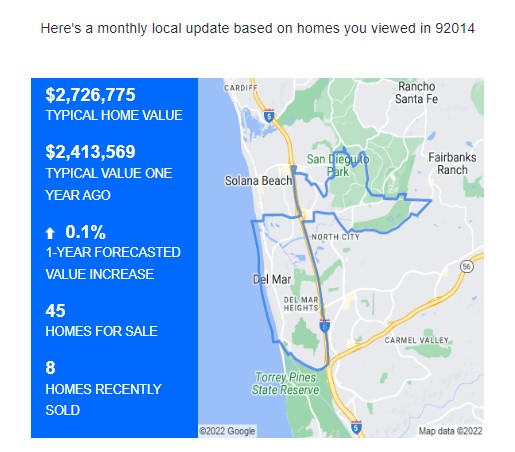 La Jolla – 92037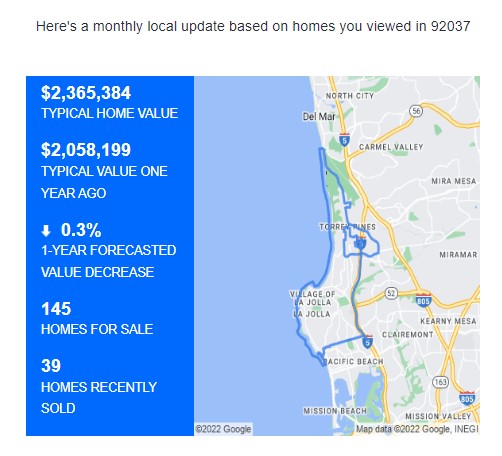 Rancho Santa Fe – 92067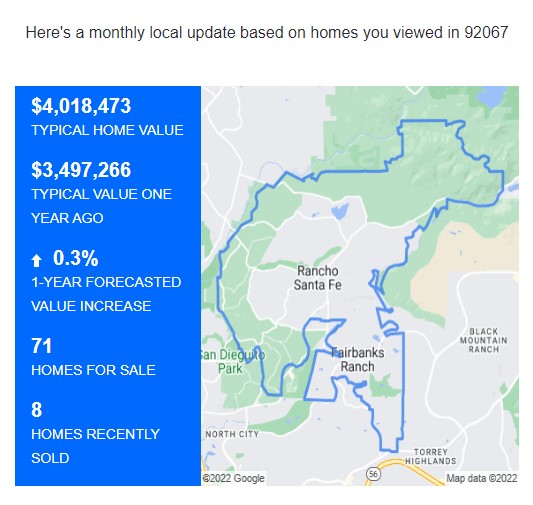 Carmel Valley 92130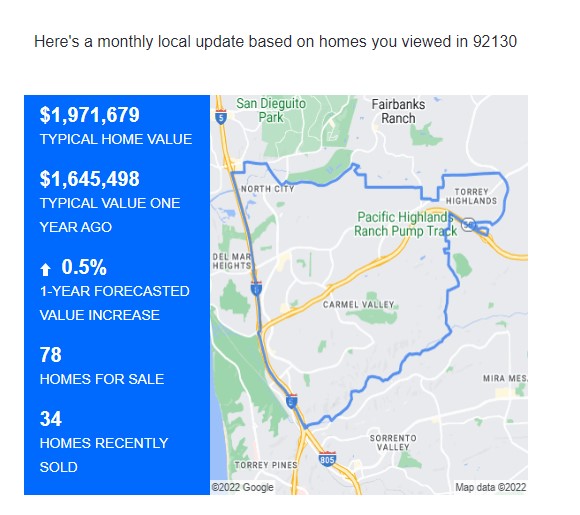 Less than 1% annual increases in prime neighborhoods? Yikes!
There is nothing wrong with being in Plateau City.  Sellers just need to recalibrate and be smart about what it takes to sell a home in this environment:
Hire a great agent.
Spruce up the home.
Utilize effective staging.
Price attractively (be the best-priced active listing).
Make it easy to show.
That's all – and if you don't do all five, it's ok because there's nothing that price won't fix!
~~~~~~~~~~~~~~~~~~~~~~~~~~~~~~~~~~
~~~~~~~~~~~~~~~~~~~~~~~~~~~~~~~~~~
An example of #1 is the now-famous property for sale in Del Mar on Border. A buyer thought they could get approvals to build a high-end resort there, but it was put to a vote, and the citizens turned it down. A new buyer is now hoping to turn it into apartments.
It's been for sale since 2007, or 5,573 days!
https://www.compass.com/app/listing/929-border-avenue-solana-beach-ca-92075/25353758691121345
P.S. If there is anyone who wonders why their Over-$4,000,000 stats don't match up with mine, it's because I take this listing out every week so it doesn't skew the averages.