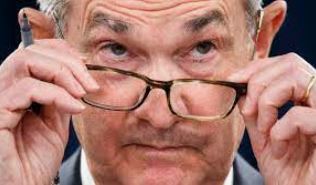 By the end of today, the 30-year mortgage rate should be in the mid-6s – who would buy a house now?
Between higher prices, higher rates, and the hefty federal and state capital-gains tax, the move-up/move-down homeowners are effectively locked in to their existing home.  It's just too hard to make sense of a move, unless there is another strong reason to overcome those.
It would help if they don't mind leaving town, and probably leaving California.  But who wants to do that?
Without the move up-and-downers, the supply and demand will both be greatly diminished, and the number of sales should drop significantly. But there will always be sales!
Here are the potential buyers who might still be interested, even at 6%-7%:
The Mega-Rich – When they see something they like, they just buy it.
Tenants – They are sick of how high the rents have become, and they don't want to keep moving around trying to ease the pain. Some inheritance would help.
Inheritance/Gifts – They have been waiting, and now their ship has come in.
Job Transferees – They are used to owning, and they usually have their company's blessing – and relocation package ($$) to assist them with the transition.
Contarians/Opportunists – The deal hunting will kick into high gear.
Self-Employed – Lenders should ease up a bit on underwriting to keep the doors open, and the alternative mortgage products might get more love.  Qualifying with 24 months of bank statements, instead of tax returns, and getting a 8% or 9% rate won't sound as onerous as it did when rates were 3%.
Most Everyone at a 10% to 20% discount – Those who stay in the hunt might get lucky!
Hopefully, the floor for NSDCC sales should be around 100 per month while the market recalibrates in preparation for the next selling season.
If sales drop below 100 per month, then I'll be looking for the panic button!