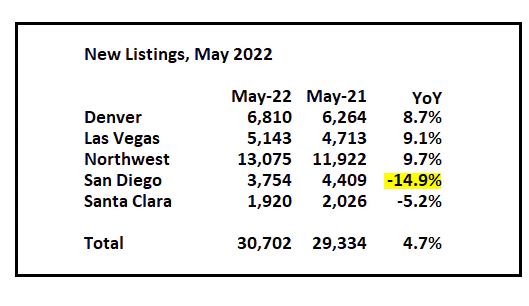 Here are two more charts from Bill that indicate how the San Diego market is bucking the national trend.
Compared to last year, our inventory keeps going down!
I don't know what property types are included in Bill's counts, but let's use the SDMLS count for number of detached and attached homes sold in 2021, which was 39,671 / 12 = 3,305 average number of sales per month – but 2021 was a huge year.
What was the average in a fairly normal year? The 2019 average was 2,904 sales per month.
In San Diego County, we can expect 2,900 to 3,300 home sales per month.
Look how many active listings there were last month (well into the 5%-rate era):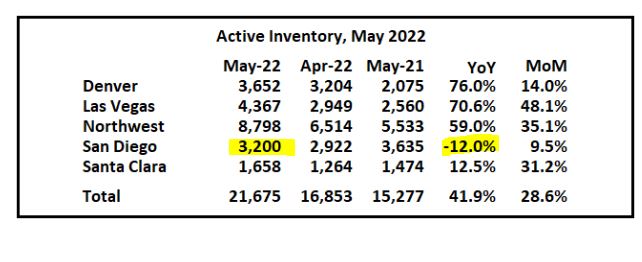 The market is being starved out. Other areas in the country are getting surges of inventory, but we're not.  Without a major surge, sellers can wait this thing out, and hope that buyers come around.
https://calculatedrisk.substack.com/p/1st-look-at-local-housing-markets-753