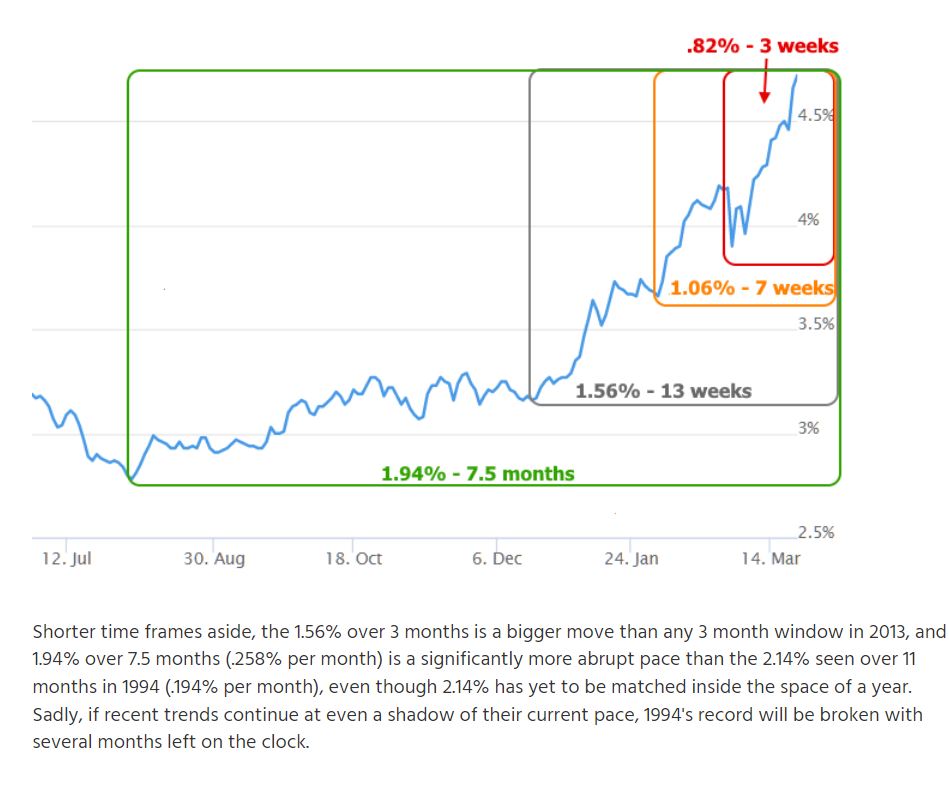 We are in the midst of the fastest increase in mortgage rates in history.
It was only 6-8 months ago that home buyers were financing their purchase with a 30-year fixed rate in the twos. Now they are in the fours!
We had the lowest rates ever due to the pandemic. They aren't coming back.
It is natural for home sellers to think it might be better to wait until later – especially if they tested the market with an aspirational price, and the home didn't sell.
But the 30-year fixed rates are heading above 5%, which won't bode well for buyers OR sellers.
What are other alternatives?
Sellers offer to buy down the interest rate for buyers (guarantee a lower rate).
Sellers complete more repairs/upgrades to stand out from others.
Sellers offer a larger commission to the buyer-agents.
Get an adjustable-rate mortgage.
I've already seen adjustable-rate mortgages starting at 2.375% for ten years, up to $1,600,000 with a 10% down payment.  When buyers compare those to a 30-year fixed payment, they will be very tempted.
We don't need the frenzy to last forever – we just need to get comfortable with a post-frenzy market.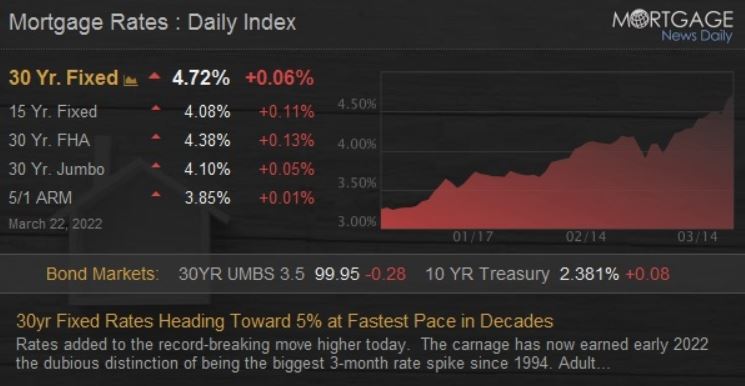 https://www.mortgagenewsdaily.com/markets/mortgage-rates-03222022