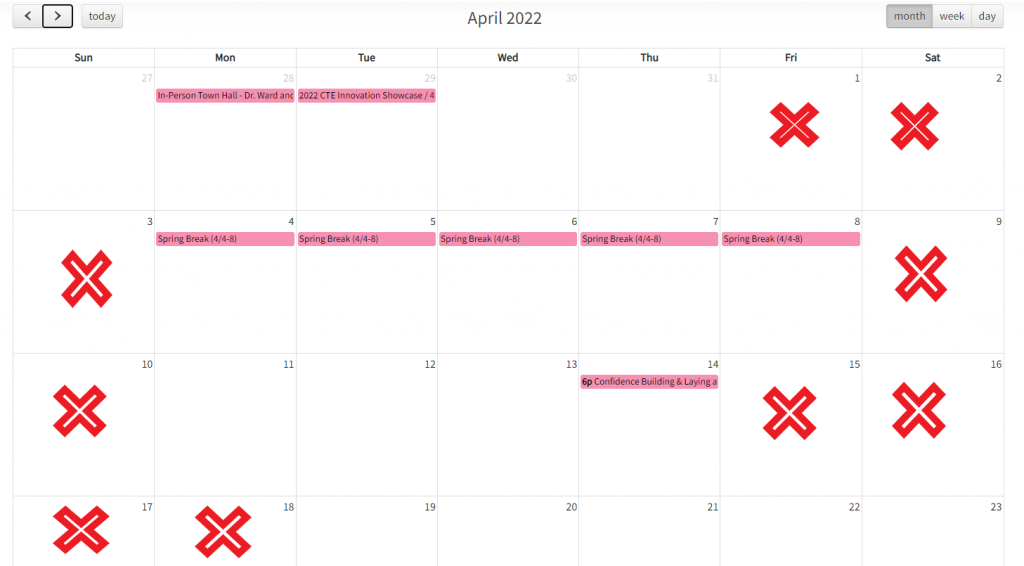 Real estate practices have been evolving with the frenzy.
The market used to be lively seven days a week, but that's gone away.  Looking at homes during the week is futile now, because the new listings tend to hit the MLS on Thursday or Friday with NO SHOWINGS UNTIL OPEN HOUSES ON SATURDAY AND SUNDAY!
By Monday, the listing agents shut it down with NO MORE SHOWINGS, NO MORE OFFERS.
It makes you wonder how the market will react to spring break/tax day.
All the NSDCC schools except Carlsbad are taking spring break between April 4-8, which will limit the action on those weekends of April 2-3 and April 9-10.  Then income taxes are due the day after Easter, which is on April 17th. The Carlsbad spring break is April 18-22.
Will agents recognize the schedule, and alter their showing plans?
If not, will the lighter traffic cause those open houses attendees to think the market is getting soft?
The end of the frenzy might be forming right before our eyes!