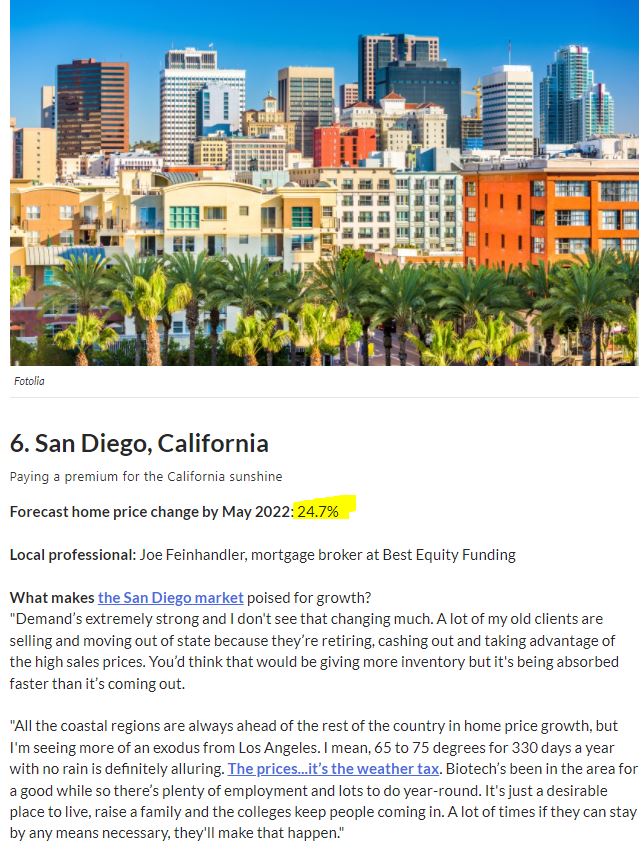 ~~~~~~~~~~~~~~~~~~~~~~~~~~~~~~~~~~~~~~
Speaking of Zillow, they also said in this June article that San Diego home prices would rise 24.7% by May.
How are we doing?
There has never been a great measuring stick for home prices, but let's look at the most common ones:
Yikes – it looks like home prices have been fairly flat over the last 2-3 months, at least according to the standard ways of measuring. Pricing doesn't have to rise 2% every month to get to their 24.7%, but having upward momentum is critical because once we roll into Plateau City, it gets harder to convince buyers to overpay. They are already cooling their jets:
Get Good Help!