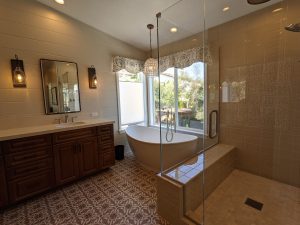 Interesting to note that the buyer here didn't mind paying $351,000 over list awhile being represented by a noted discounter from Northern California – an agent who is a known critic of the realtor cartel but is happy to make a buck off the system 500 miles away from his home.
Another example of how the market is being set (and creating the comps for future sales) by the most euphoric buyers getting little or no local expertise.  If you know too much, you'll never buy a house!
This will likely be the most paid over the list price for a home in Carmel Valley for August, but there are two others that already closed for $300,000+ over!