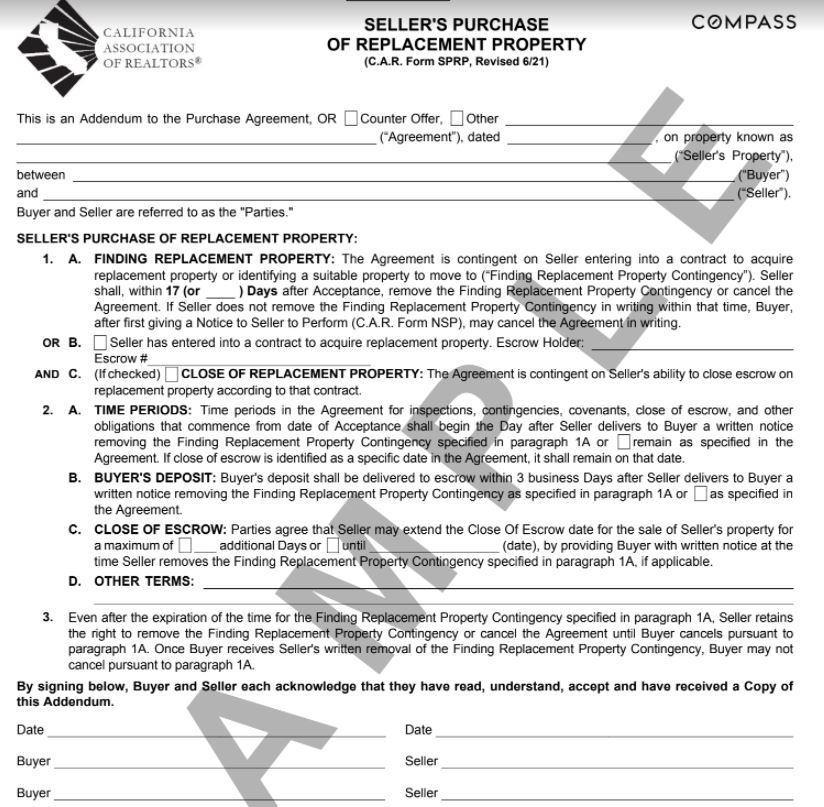 Do sellers buy first, or sell first?
Most want to use the equity in their current home to buy the next one.
But if you sell first and can't find a replacement, you could end up homeless, and/or having to move twice – once into a (very expensive) rental, and then move again once you finally find the replacement home.
The C.A.R. has revised the form above and it's a reasonable solution for sellers.
It enables them to put their home on the open market, find a buyer, and come to an agreement to sell the home – with adequate protection that if the sellers can't find a replacement, they aren't obligated to sell.
Let's offer this idea to potential sellers in order to get more listings and increase the inventory.  Buyers have had to endure much worse, so if they can tie up a home and just need to be patient while the sellers find a new home, then they should be happy.
We need to expand the possibilities because there will come a day when bidding wars don't break out on every listing.  Without creative solutions, the market could hit a post-frenzy flat spot!