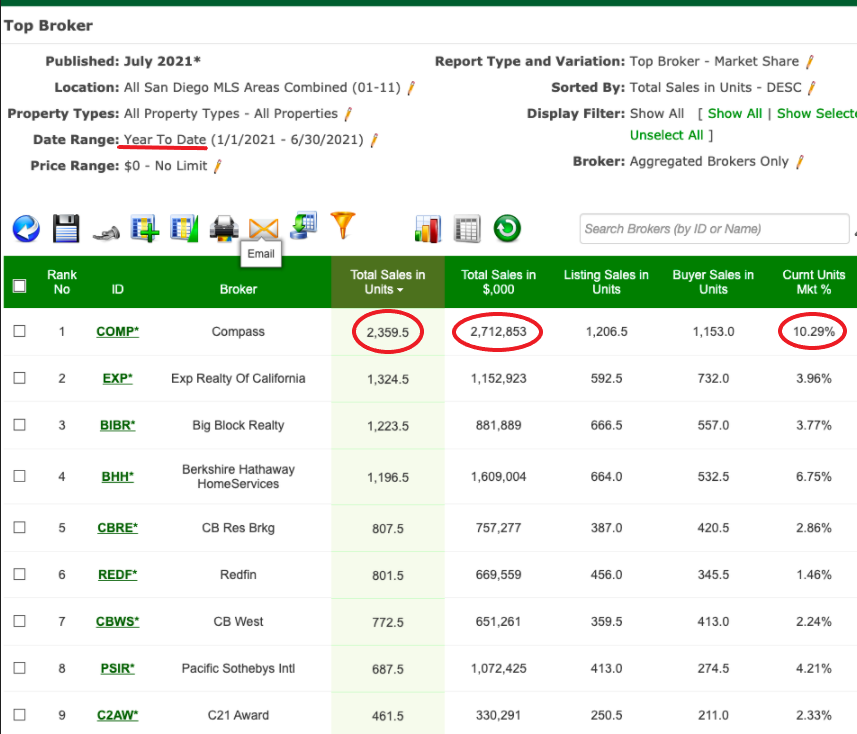 In less than 4 years, Compass has become the dominant residential-resale brokerage in San Diego County, and it's not close. Even if you added the two CBs together, their market share is less than half of ours.
It's been the aggressive recruiting of top agents that built the sales force, and the vast majority of those agents came from the other brokerages on this list.  It tends to be a zero-sum game too – as we get bigger and better, the others are going to struggle to keep up.
Want to be a part of the Compass juggernaut?  The Klinge Realty Group is hiring!
Did you know that 87% of new licensees quit during their first year in the business?
Your training is critical to your success!  Whether you have a few years of experience or are just getting your license, we can help you build a solid real estate practice.  Contact us today!