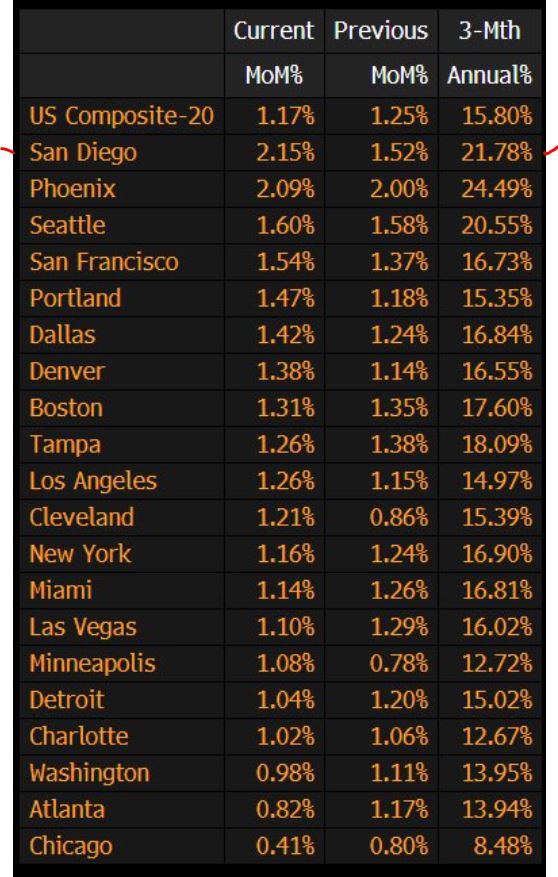 Our seasonally-adjusted Case-Shiller Index rose more in one month than any other U.S. metro area!
The increase in the three-month annual percentage was nearly 22%, and it doesn't include March and April which have been hotter.
The San Diego index was still positive during the initial Covid months (but muted), so it's safe to say that the year-over-year percentage increase for the next few readings will be substantially higher than February's.
Could San Diego end up with 30% appreciation in 2021?
It looks feasible today!