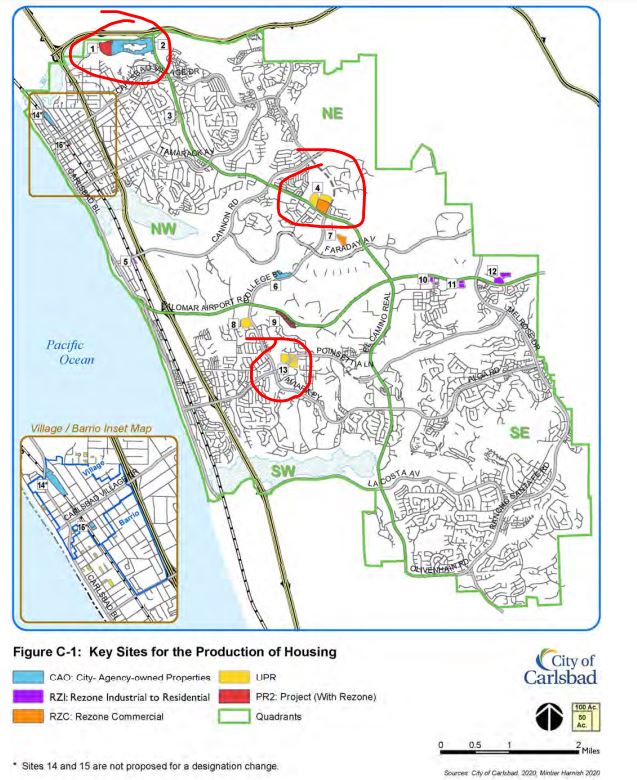 Above is the map produced by the City of Carlsbad to help identify the areas where they can increase production of multi-family units, and try to reach their low-income housing goals.
I circled in red the larger developments:
The owners of the Mall have proposed rezoning their parking lots and adding 993 homes there, plus the neighboring Verizon/Michael's shopping center has proposed redeveloping it into 242 residential units – a total of 1,235 homes.
The #4 site in the middle was once going to be a WalMart (who owns it), but it never gained traction.  A developer from Phoenix has proposed building 474 homes on the 39 acres there.
There are six parcels totaling 21 acres on both sides of Poinsettia at Brigantine.  Under the current zoning, 50 homes could be built there, but the developer as applied for upzoning so they can build 327 multi-family units.
If re-zoned, these projects will include NO single-family houses. Because the city is pressed to hit their goals, it looks like most of these units will be restricted to low-to-moderate income residents.
Read the full report here:
Link to City of Carlsbad report